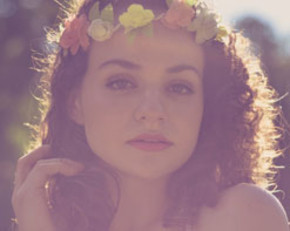 In the past 12 months, we've been excited to bring you three videos from NJ native Carolyn Marie. "Surrender," "Our Favorite Song," and "The Moment" each showed a different side to this diverse songstress. Today, we would like to share with you the brand video for "Shelter Me." While we've been huge fans of everything prior, we would dare to say that "Shelter Me" might just be her strongest work to date. A strong pop song in a tight, powerful, electronic production, it's not just a dynamic song, but an emotionally impactful track about the complications of love and devotion.
http://www.carolynmariemusic.com/
Not only has Carolyn Marie given us a hit with "Shelter Me," she also teamed up with producer Sam Halabi to create a radio-ready, club-thumping EDM remix of the track. Though each one could be a hit in it's own right, Carolyn has elected to take the EDM remix and create a music video that harnesses all of the energy of the track and presents it in a visually exquisite presentation that will be a natural fit on screens big and small.
In her brand new "Shelter Me" video, Carolyn Marie took advantage of the fall foliage of the northeast to create a video that is every bit as radiant and colorful as her. An interesting concept of director Daniel Maldonado is that wile Carolyn showcases her signature beauty against a backdrop of fiery reds, earthy greens, and deep blue skies, she never actually opens her mouth to sing the song or performs in any way. As the world goes on around her, she longingly gazes towards the camera, connecting on a more cerebral level. In her previous video for "Surrender" she was able to perform double duty on camera, but for "Shelter Me," her strong, commanding presence is more than enough to cast a bright light on this stunning video.