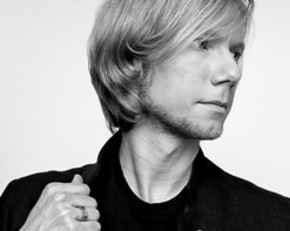 Moscow's FREE.D isn't content with just creating music. Through his hard work and vision he is also the mastermind behind Hidden Vibes, his label that gives a voice to the carefully selected voices in the music world. This ambitious visionary is a jack of all trades, writing, recording, producing, label head, and also an exceptionally talented visual artist.
http://www.facebook.com/free.d80/
Efforts like "Thinking Fast & Slow" and "Kiss Full of Funk" were both warmly received by fans old and new, each one filling it's own unique place in the EDM world. With "Liberate Your Mind," FREE.D enlisted London-based Roubs to collaborate with him on this pure synth anthem that calls on humanity to stop feeding the egos and open hearts and minds to a more peaceful and tolerant world. With this release, FREE.D has also included the dynamic remixes by Rhadow and Pazkal, offering fresh takes on this track.
"Liberate Your Mind" is precisely the kind of video that will expand your visual horizons with a fascinating combination of vivid colors and imagery. FREE.D created the video himself, tapping deep into his call to "wake up" to give audiences something truly unique. Fans of the classic Liquid Television series on MTV will love the fearless mashup of animation styles giving nods to the influences of various decades. Like FREE.D says, "balance is key," and the "Liberate Your Mind" video is the perfect mixture to give viewers a rewarding experience but also shock their senses in an exciting way.