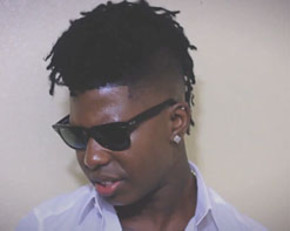 Jackson, Mississippi's homegrown J-WONN knows a thing or two about writing a killer song. He's grown up surrounded by the sounds of R&B, Soul, Pop, and the Blues, all of which have come together into one complete package of not just radio-ready jams, but also songwriting and performance chops that artists of all generations and genres would admire.
http://www.facebook.com/officialjwonn/
Previous singles for "Daddy's Girl" and "Sleep In It" served to put J-WONN on the Gulf Coast map, making stops everywhere from Houston to Atlanta. No crowd is too big for J-WONN to win over, as is evidenced by the abundance of impressive live clips on his YouTube channel. All of this has perfectly set the stage for his brand new album, The Legacy Begins (Advantage Recordings) and the fiery new single "24/7."
The video for "24/7" is a sexy, soulful trip that celebrates the best kind of loving. The kind of loving that just doesn't quit! With his lovely lady by his side, J-WONN serenades the camera with a lighthearted, playful rendition of "24/7" that leaves no doubt that this is an artist who not only talks the talk, but also walks the walk.