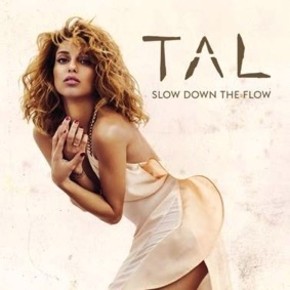 26-year-old French-Israeli singer TAL releases her debut international single, the highly infectious 'Slow Down The Flow', out now on Warner Music. The track, which mixes urban pop with ragga stylings and is co-produced by TAL and French duo LNT, and mastered by Daddy's Groove (David Guetta), is a global smash hit in the making.
It's accompanied by a stunning video featuring TAL and a fleet of dancers. Showcasing her incredible dance skills and beautiful fashion sensibilities it places TAL at the forefront of modern pop music, and brings a new star into the urban music scene.
'Slow Down The Flow' champions the need for us all to slow down the hectic pace of contemporary living and discover the things that make life fun. Boasting a huge chorus and insistent rhythms the exotic single also dips into TAL's Middle Eastern heritage.