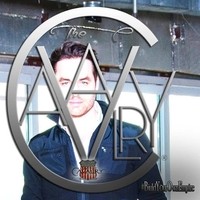 The burgeoning lovechild of pop, mainstream rock, and traditional county, lately dubbed Nashville Rock, has produced popular success the likes of which Music City hasn't experienced in many years. Many of the acts have a decidedly commercial edge and look to do little more than entertain their target audience while others have coupled these commercial aims with the ambition to create substantive musical statements. Tristan Jackson is one of the new genre's creative polymaths, a talented front man and songwriter, skilled vocalist, filmmaker, and respected actor. Jackson has, likewise, sought out talented collaborators who've helped him solidify the band's sonic identity while also drawing a great deal of attention. Love and Theft, The Henningsens, Kenneth Duncan, and exceptional vocalist Nolan Neal from the TV show "The Voice" are all important pieces in what ultimately makes this EP one of the most impressive debuts in recent memory.
URL: http://www.thecavalry.fm/
The first song on the EP is a brief, sub-two minute piece entitled "JFK Intro". The sparkling drum, piano, and keyboard driven music has an undeniably cinematic quality that's ideal for the album and its first salvo. "Don't Mean You're Gone" starts with a short invocation of classic county before shifting to an understated stuttering guitar figure. The song erupts soon enough into an enormous pre-bridge and the chorus hits home with all of the force you would expect. The Cavalry does a superb job of weaving together a variety of electric guitar voices into the song while still retaining the simplicity it begins with. Jackson's vocal has every bit of the appropriate gusto needed for tracks like this along with a strongly emotive quality that helps better dramatize the lyrics. "Wake Up Call" features guest vocalist Kristie Lane and begins with a musical swirl that vamps until the first verse. The songwriting, much like on the first song, follows a clear template, but its predictably won't weary listeners. This sort of pleasing inevitability is the hallmark of great popular songwriters; they co-opt an assortment of musical tropes and, filtering them through their own personality, create idiosyncratic yet familiar variations on themes. The song has a number of musical highlights – the powerfully played and expertly handled tempo is one and the deft weaving of quasi-classical elements with popular instruments is handled exceptionally well.
"When the Radio's Gone", co-written with the group Love & Theft, has a strongly compositional approach from the outset. Piano phrases, keyboards, and carefully constructed guitar parts are tied together over the top of another bedrock backbeat that never wavers. Jackson demonstrates his dramatic range once again by veering from hushed, evocative singing through the verses towards much higher peaks on the chorus. "Red, White, & Blue Jeans" concludes the EP with perhaps its most overtly commercial number yet. A huge rave-up kicks it off, but well-balanced dynamics of light and shade fill the song and they culminate with the EP's biggest chorus yet. This is the sort of stirring, positively spun music that will sustain the Nashville Rock scene for some time. There's supreme skill that goes into the creation of songs like this, but they are informed by an intuitive understating of its audience's needs. If you want lift-affirming, thoughtful, and ultimately quite entertaining modern country from a new artist, Build Your Own Empire proves few are finer than The Cavalry.
8 out of 10 stars.
TWITTER: https://twitter.com/CavalryNation/status/779881131168632832
Jason Hillenburg