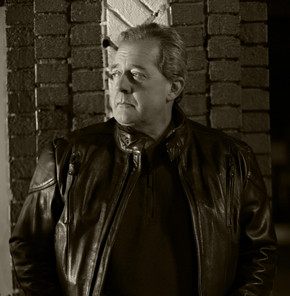 So here we are again and it feel so good. The holiday music is on thanks to my friends @ Tunein – http://tunein.com/radio/Holiday-Standards-s257618/. My musical guest today is also in the Christmas spirit and I am so excited to have him on here. But before we get to Terry Collins, how about some music news. The International Confederation of Societies of Authors and Composers (CISAC) has released its 2016 Global Collections Report providing insight into the remuneration of creators in the year 2015. The report shows that total royalties have grown for the third year in a row to €8.6 billion, up 8.9% from 2014 and breaking the €8 billion mark for the first time. Music collections accounted for nearly 90% of this figure (€7.5 billion) and increased 8.5% year on year. Other repertoires also experienced strong growth with audiovisual royalties up 15.1% and royalties for visual art increasing 27.4%. In other news, Record companies remain the largest investors in music, providing more than US$4.5 billion for "Artists & Repertoire" (A&R) and marketing in 2015, according to a new report published today by IFPI, representing the recording industry worldwide, in association with the World Independent Network (WIN), representing independent labels internationally. Investing in Music details record companies' global investment in discovering, nurturing and promoting artists and their music. The report highlights the extensive 'behind the scenes' work performed by teams of professionals at record companies supporting these efforts. Now lets all board the Polar Express as we head to meet Terry Collins who loves the holidays as much as I do. As you will see here we have an awesome Q&A with Terry as well as some holiday music and his new single "100 Chance of Love?". Join us as we chat about his love for the holidays, Christmas music, his TLC:53 Ministry, and so much more. Merry Christmas and a happy 2017 to all!
Stoli: Being that we are to be thankful around Thanksgiving, what are some things you are grateful for this year?
Terry Collins: I tend to try and be thankful for life in general. All the little things, the fact I can take a deep breath or have the ability to walk across town. I just lost my mother November 2nd and although Thanksgiving was quite different this year without her, I am happy to have great memories and an incredible example to pattern the rest of my life after.
Stoli: Growing up what are some fond memories you have from the holiday season?
TC: My immediate family that would celebrate holidays together were only 10 to 12 in number. Spearheaded by my mother, served our community thanksgiving dinner for 14 years. It started with the 12 of us including my Mother at 70 yrs old at the time with 250 guests, and ended with 30 family members and my Mother then 84 and 900 guests. My memories of Christmas are much the same with my Father and Mother giving in unlikely ways. I experienced the joy of giving at a very young age and would work selling different things and doing chores 2 or 3 months before Christmas in order to do so. As an adult I found myself sometimes pessimistic during Christmas due to all the selfishness I witnessed in many. I think that comes out in my songs some.
Stoli: Being on your Soundcloud page you have some awesome Christmas songs. What do you love about making holiday music and what inspires you?
TC: Life experience. Watching people, learning from the love relationship I have with my beautiful wife, seeing the hand of God through good fortune and misfortune. I had never written a Christmas song until a couple of years ago. My friend and producer Buddy Ridell of Ridell studios suggested I write a Christmas song as there was a need for new Christmas music. The first song I wrote was 100% chance of love. Before I knew it, I had written four more. He then suggested I go ahead and do enough for an album that same year. I attempted, but came up one short. I tapped on another friend who is a writer and used his song " all he wants for Christmas" to fill out the album. We got it done and had a good time doing it. The last story song " the shepherd" was challenging to do and I don't feel we nailed it as we would have liked, but has a very strong message. We have 2 brand new albums of 22 original songs ready to be mixed and sent out late spring.
Stoli: You are a solo artist, so who do you work with to assist with instrumentals?
TC: I mentioned Buddy Ridell of Ridell studios. He builds, performs, records, and mixes all the music and project. He and his wife Kirsten work together on all video and photo production. We have a great relationship and respect for each other. Ridell Studios is a one stop shop for me. We have access to great background vocals that could actually sing circles around me. I am blessed to be surrounded with very talented and dedicated people.
Stoli: I find that you can listen to Christmas music year round. How do you feel about that statement?
TC: I'm not sure I could handle hearing the classics all year round as they are a true representation of Christmas and the "winter season". However, there is newer music that I think could stand the test. I actually wrote "it would bring joy" and "the shepherd" in hopes they could cross to year round songs. My wife Tricia loves Christmas music and sets a radio at the house to play it 24/7.
Stoli: Please speak on TLC:53 Ministry and how that came to be?
TC: I was pretty heavily into music the first 42 years of my life. As a kid in church, then from 16 to 20 in secular. At 20, I had a life changing experience in truly giving my life to Christ. I began writing and performing Christian music with a group called TC & Victory. We took a break for six months shortly after I was remarried to give my wife and I some time to get to know each other without the rigors of music and travel. That six months somehow turned into 10 years. I was driving home from work one night, and it was as if a hot coal were dropped inside of me. I wrote an entire song called "Pretty Easy" on that drive home. It was the first in ten years. I completed the Christmas album at 53 yrs old. Also wrote about 30 non holiday songs besides. 53 was the time of my new start. I used to think 53 was over the hill, although I allow my age to make me question sometimes, I have to say, I feel like I still have a lot to offer.
Stoli: What inspired you to write the song and create the video for "100 Chance of Love?" Please tell me more about that amazing song and video.
TC: Buddy suggested it, I was considering it. My wife Tricia and I were spending a weekend in the mountains. It had rained every day and had slacked off for a bit this particular evening. We were standing together and I was holding her from behind, a really nice quiet moment. We were talking and she said, "I wonder what the chance is for rain tomorrow?", I told her I didn't know what the chance of rain was, but I knew there was a 100% chance that I would love her tomorrow. That night as we were laying in bed it hit me, that's it! The premise of a Christmas song could be 100% Chance of Love. The Ridell family is very heavily into foster care, my wife has a huge heart for children and has considered foster care as well. My heart has ached after hearing some of their stories. The title and subject came together very naturally. The video was a have too. My wife and a friend were in the opening scene, and really great actors including Eliza were brought in whom we have become good friends with.
Stoli: When you are not making music what else do you enjoy doing?
TC: my wife and I do a lot together, including business. We actually run three small companies that keep us busy. We also just moved to another home and are upgrading it ourselves. We try to be faithful to God, family, and friends. We enjoy the outdoors, motorcycling, and travel.
Stoli: I love your video for "It's Christmas Time." Help us see what your vision was to match the visuals to the message of the song?
TC: The song is based on another experience my wife and I had in a small town in Ohio named Cambridge. A very creative man had a vision to bring more attention to his home town. He and a few others started creating life size period clothed figures creating scenes from "a Christmas carol" and setting them up along the main streets during the Christmas season. It has grown to the point that there is a scene at almost every lamp post, and there are many. From even a short distance they appear very real. The courthouse is alive with music and a coordinated light show that you see at one point of the video. I recommend the trip to anyone as it brings a true feel of Christmas past. The shops are great and follow suit with the theme. Buddy and I had different ideas about the flow of the video. Buddy won out. He thought it would be neat to show a woman and child in period clothing going out on a "date" through the town at Christmas. Only to clarify at the end that it was actually grandmother and grandson. My wife Tricia and actual grandson Rylin did a great job. The city was very gracious to allow us to shoot freely on location. In this atmosphere, simple true love can be appreciated and its power felt. Something that is sorely missed in this world where seeking loveless sex and lust seems prominent.
Stoli: It seems like people are getting away from religion and spirituality. Please speak on why we need to believe no matter what religion and how it has enriched your life?
TC: if we all live haphazardly seeking only to fill our own desires and wants, life becomes dull, boring, lonely, and ultimately not worth living. True joy seems to come from self discipline, accepting a moral standard and foundation to implement into our own lives. I and my wife have found that standard and more in the Bible. When you finally experience love apart from lust and that giving truly is better and more fulfilling than receiving, you are on the right track. Every baby or toddler I have ever seen has an inherent desire to have its own way, we are all born that way. We have to make a conscious decision to change that inherent factor in order to experience what life really has to offer.
Stoli: What is coming up for Terry Collins and where you @ online?
TC: As stated earlier, we have two new projects coming out late spring 2017. Still writing and see no end in sight at this time. The album "It's Christmas" can be found in all the typical areas, iTunes, Amazon, CD Baby etc. Facebook is TLC 53 Ministry.