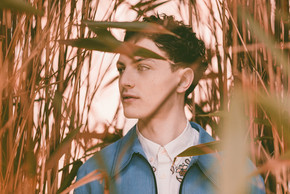 Max Pope is today releasing his highly anticipated next single – 'Operator'. Following on from 'Rollercoaster' released earlier in the year,
'Operator" is everything that you have come to expect from Max Pope. A track that fizzes and crackles along only matched by Max's superb musicianship and vocal, allied to lyrics that as always show a perspicacity that is frequently evident, is a trait of his ever maturing song-writing and a hallmark of the quality that he possess.'
Speaking on the track, Pope says: The Operator is about the fear of being controlled by an evil despot. It started as a horror fantasy, but has now become a frightening reality with the arrival of Mr Donald J Trump…The track was produced by my pals Alex Burey and Jack Gilbert.