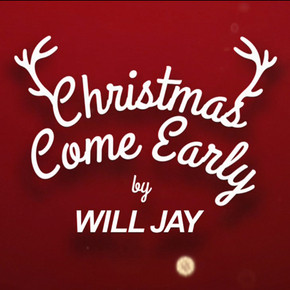 With his previous video for "Gentleman," Will Jay set out to show that chivalry isn't dead and that being a gentleman is still en vogue. The song endeared him to viewers far and wide and the lighthearted video was the perfect personification of this brilliantly talented artist.
For those of you itching for more, we've got good news! Will has returned with another heart melting clip that not only shows his genuine warmth but also comes in the form of the most adorable Christmas video we've ever seen. "Christmas Come Early" has everything we could hope for in a holiday clip; lights, tinsel, presents, Christmas cheer, and most importantly a surprise pack of adorable pooches!
"Christmas Come Early" hits like a classic doo-wop number given a modern pop touch. It's this ability to appeal to audiences of all genres that has made Will such a worldwide success. From his time in the pop group IM5 (which featured American Idol finalist Dalton Rappatoni) to his own time on the screen as a massive star on The Voice of China, Will has been relentless in his mission to bring his music to the masses. It's this sort of devotion that's made him a formidable presence on YouTube, where his diversity and skills earned millions of views and a legion of loyal followers.