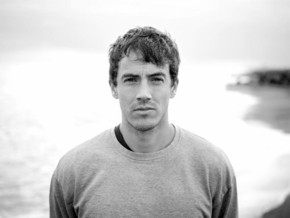 With a burgeoning fanbase, galvanized by a trio of EPs and his captivating online sessions, London-based songwriter Charlie Cunningham is set to release his debut album, Lines, on Dumont Dumont on January 27th.
For the past two years, Cunningham's career has been on a steady upward trajectory. He's filled venues – at his headlining shows or alongside the likes of King Creosote, Beirut and Rodriguez. His only UK show to date at St Giles-In-The-Field was a sell out and in February he'll play the Union Chapel, his popularity reflected in Spotify plays in excess of 5.7 million.
It was a move to Seville to hone his guitar technique that catalyzed Cunningham's creativity. Taking the percussive qualities of flamenco, he began to thread his melodies and lyrics together producing his first EP to critical acclaim. Cunningham's playing was sharp enough to carve songs laden with delicate flourishes, intricate melodic turns, and moments of stark introspection, songs that are both expansive and intimate.