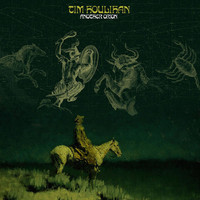 With an incredible knack for storytelling, Tim Houlihan's "Another Orion" is sung straight from the heart. Arrangements are impeccable with a full-on bluesy folk sound defining the album. Every song feels akin to a glimpse at the dreams and longing that can define a life. By far the highlight is the strong reassuring vocals courtesy of Tim Houlihan. The attention to detail is divine as elements of rock and Americana are nicely woven into the album, resulting in an emotionally varied series of songs.
http://timhoulihan.bandcamp.com/album/another-orion
Opening the album off on a strong note is the satisfying richness of "I Get Lonesome, Too". With this piece Tim Houlihan displays a true knack for pacing. The descriptive, poetic lyrics work to its advantage as Tim Houlihan sings a song of longing. Deserving to be played as loud as possible is the rollicking spirit of "Send Me Back To You" whose celebratory spirit is a true joy to behold. Restrained and beautiful is the dreamy hush of "Another Orion". Rather playful in tone is the catchy work of "Some Kind of Mystery" where the spirited vocal delivery and intricate arrangement create a warm inviting sound. Blistering guitar riffs define the driving rhythm of "What's Gonna Happen to Me". "Is It Ever Okay" closes the album off on a high note. Organ vamps add to the sense of wonder that dominates the piece.
Tim Houlihan's "Another Orion" taps into the bluesy spirit of the best of classic rock.
By Beach Sloth