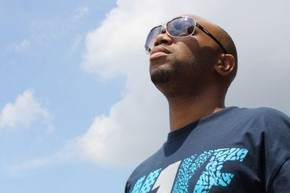 Before ever stepping onto the stage, BK began his career as a ghostwriter for his sister and her rap group. His contributions were massive as the group opened for Rah Digga, Redman & Method Man, Trina and Jay-Z just to name a few.
All things must come to an end, however, and it was then that BK decided he would emerge from behind the curtain and use his finely crafted songwriting skills for himself. His time behind the scenes also taught him that the music industry is a cutthroat business.
http://www.paystylerecords.com/
Rather than trust his art in the hands of anyone not fully invested, he instead founded Paystyle Records as a vessel to deliver his music. The mission of PayStyle Records Inc. is to produce and perform music that will entertain and nurture the hearts and souls of our fans.
As the home to Metro Detroit's best emerging talent, Paystyle has hit its stride. Naturally, it is BK who is waving that flag 24/7. Even amongst such talent as Rah Digga of Flip Mode, Kurupt with the Dog Pound, Proof and Swifty McVay of D-12, E-40, and Justyn Credible, it is BK's contributions that stand out as the best of the bunch. Today, we present to you the new "No Pain" video as an example.