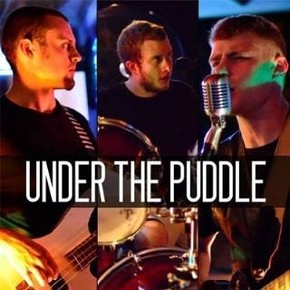 So here we are today and it is so good to be alive & surrounded by all this music, I cannot get enough. I am so excited to chat with my guests today from the gorgeous state of Washington, Under the Puddle. These guys not only make great music but they stand for a crucial cause as well. Before we get to that lets see about some music news. Following a successful second year, the Music Business Association's (Music Biz) Academic Partnership Program has added nine colleges and universities to its roster, including its first international member, Australia-based Collarts. This brings the full enrollment to 21 schools and about 1,500 students. The Program provides support and exclusive opportunities – including full Music Biz membership – to schools, faculty members, and students affiliated with music business, technology, or entertainment law programs. In other news, BMI (Broadcast Music, Inc.), the global leader in music rights management, announced the highest revenues in its 76-year history, achieving $1.060 billion for its fiscal year ended June 30. The company also distributed and administered a record-breaking $931 million to its songwriters, composers and publishers, a 6% increase over last year. These results represent the most public performance revenue and royalty distributions by any music rights organization in the world. So now lets talk with Under The Puddle. They put out the debut album 'Moody Autumn' in March of 2016 and have had caught attention for songs like "Take Me There", "I Go Walkin'", and so much more. Not only that but they are also involved with the charity Clean Water Foundation and are exploring how they can help their cause even more. So lets talk with Under The Puddle about how the band came to be, the debut album, the water crisis the world faces, and so much more!
Stoli: Where are we talking from today and how was your summer 2016?
Today we are speaking from our home in Kirkland, WA. This summer has been amazing we have been packed with shows and currently awaiting the release of our music video for "I Go Walkin".
Stoli: Did you get to attend and/or play any cool music festivals this summer?
Not this year, we have been hard at work booking shows and promoting the album. However we did find time to see Cage The Elephant & Twin Peaks at WaMu Theater, as well as 311 at the Showbox SoDo. Both were excellent shows.
Stoli: Offer us a brief history on the band and how you came to be "Under The Puddle"?
We began as a trio and since then we have grown into a 5 piece. Practice has always been a high priority for the band. We also wanted a name that represented home. . . "Washington".
Stoli: You have been a band since 2013, how long would you say it took to create your own signature sound?
Well we are always searching for new sounds and experimenting. But we are highly influenced by classic rock. So naturally we found our sound rather quickly in loud guitars and smashing drums. Probably within the first year we knew what we wanted our songs to sound like.
Stoli: Your debut album is out now, "The Moody Autumn." How long were you working on that and how has the response been?
The album took a year to create and put out, and it was a great experience to be apart of. It has had a great response with our fans we sell the majority of our cd's at local shows.
Stoli: I love your song for "I Go Walkin'." What inspired that song and what does it mean to the band?
The song was inspired after a nearby school shooting had taking place. The song focuses on unnecessary war, & youth today not understanding the value of struggle.
Stoli: I love your initiative to help the clean water crisis in Washington state and all over the world. Explain how bad this situation is and how you & readers can help?
In the developing world today over 1 billion people do not have access to clean drinking water. All of us in Under the Puddle believe that any one can help the cause and learn how to conserve water.
Stoli: When you are looking to consume music, what do you prefer Youtube, Spotify, Amazon MP3, etc?
Youtube & Spotify
Stoli: When you guys are not doing music do you hang out and what other hobbies do you enjoy?
We all have a competitive side; every one of us absolutely loves sports & being active.
Stoli: For someone just hearing about Under The Puddle, why should they check you out and give a listen?
We are full of life and variety. We could fall into many categories of genres but what we strive to capture is the live feel. We also want to educate people on the importance of water conservation.
Stoli: What is coming up for Under The Puddle and where you @ online?
We are currently planning more water conservation awareness events. Also we have started working on our second studio album. And as always Under the puddle has many upcoming shows you can see the dates and find out more about the band at http://www.underthepuddle.com/.