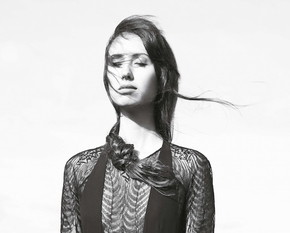 Anglo-Norwegian singer Sasha Siem reveals her new single 'Bird Burning' taken from her second LP of the same name.
'Bird Burning' is an turbulent and delicate 3 minutes of avant-garde pop, exploring the darker experiences of love. It was recorded at the Greenhouse studios in Iceland with Valgeir Sigurðsson (Björk, Feist, Sigur Rós, Ben Frost).
The new album is a heart-shaking song-cycle exploring the evolution of an intense love affair, complete with pop sensibilities and rich neo-classical instrumentation. Meanwhile the lyrics and concept were in part born from her apprenticeship with Jorie Graham, one the century's most celebrated poets and a Pulitzer Prize winner.