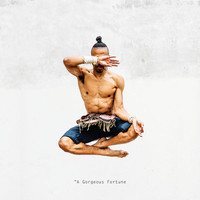 Kamau is a Toronto native who first gained popularity on Youtube with a cover of "Hey Ya" by Outkast. His soulful voice and unique rap style brings a certain authenticity that is lost in today's hip-hop scene.
Kamau released his EP on July 1st, if this EP is foreshadowing for what is to come from Kamau I think that people will be hearing more and more about him during the upcoming year. Some of the highlights of the EP are songs "Pohlease" where he speaks on police brutality and social justice and "Jusfayu" which gives off a gospel vibe.
"Jusfayu" shows Kamau's light hearted side, after all he is young. The song gives the classic story of falling in and out of love with someone and all that goes along with giving your all to someone and not getting the same in return. His talent transcends his age giving him the possibility to be the voice of a generation that is begging to be heard.
"Pohlease" is one of the most powerful songs on the EP with lyrics like "as a black person in America, when you see the police, say a little prayer to the shepherd. Who let he wolves guard the sheep?" as the chorus chants "who police the police when they get out of line?" With all the social injustice happening in the world it is great to hear a young voice using their gift to help in educating and making sure that his people do not go silenced. In the end of the song he starts to list the names of the victims that have been killed throughout the year due to police brutality. This brings the EP to a chilling end.
Kamau's smooth rhythmic tone is addicting, making him on my watch list. There is definitely much more to come from this Canadian hip-hop artist.
Jacob St. Jean – stjeanja@my.easternct.edu