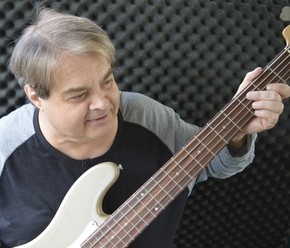 Tom Charchuk has lived in and around Alberta Canada most of his life and is an accomplished singer/songwriter both has performed successfully as a rock artist and country artist. He is influenced by some of the greatest past and modern day singer/songwriters.
His sounds are a blend of high energy interpretations with a touch of yester-year and a breath of modern day sounds. No matter what genres he performs, he wows the audiences with his song interpretations.
His early exposure to music was performing live in clubs in other venues in a Top Forty band.
Also he has attended music conferences such as New Music West in Vancouver and Canadian Music Week in Toronto to learn more about the music business.
Winning awards for his songwriting, vocal performances, he has also received acclaim in local newspapers for his musical accomplishments.
"Why Are You A Storm" selected for American Bandstand broadcast. "Read your Letter" was 4 months on the top twenty on musicworldradio.com.
"Read Your Letter" was covered and released by the 'Jones Boy Band- The Legend Survives' which reached #1 spot on the top 50 APD Country/Alt.Albums on November 20, 2013 on airplaydirect.com.
Currently on rotation on 365 Radio Network. Tom is currently writing new material, soon performing live in around Alberta and has just completed another video release – "Read Your Letter" hosted on you tube.
He is also attends songwriting workshops hosted by NASI, always striving to improve his writing craft.