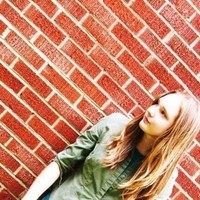 Nashville based singer/songwriter Callie Hooper has established a rapidly blossoming reputation as one of the most promising talents emerging from Music City in recent years. Much like many of the female performers rising to prominence in the pop/folk genre in the last decade, Hooper's style and influences owe much more to performers who first achieved prominence in the 1990's. It isn't hard to hear hints of Fiona Apple and others percolating through these songs, but it's likely a weightier chore delving deep for signs of Joni Mitchell, Janis Ian, and so on in these tracks. This isn't necessarily a bad thing. While Hooper isn't beholden to the past, her songwriting deals with the eternal vagaries of human relationships in a fundamental way.
URL: http://www.calliehopper.com/
The title song opens the album with ear-catching percussion, almost tribal, giving way to an airy acoustic texture permeating the entire track. Hooper's voice is a remarkably flexible instrument. She is able to explore both the depths of her register while returning to effortlessly rescale its heights a passage or two later. Her lyrical content risks vulnerability, but never at the expense of allowing the personal to render her songwriting all but inaccessible. "Stay" is a slowly developing ballad opening as a stark acoustic guitar driven track before gradually adding musical elements that push it to a rousing crescendo. Once again, Hooper's voice shows her tastefulness and emotional intuitiveness. She milks the song for every ounce of its potential drama and does a fantastic job embodying the emotion behind the song's plain-spoken poetry. She's joined on "Fire and Ice" by second vocalist Chad Alexander and both singers perfectly compliment the song's relaxed quasi-shuffle.
The vocal harmonies sweetening "So Much" are keys to its success, but once again, Hooper succeeds in part thanks to personal and quite solid songwriting. There's a sharp edge of intelligence characterizing her material, but she's always aiming for a connection with the listener and her literate, yet very open, songwriting stresses that goal. "I Never Told You" is a rueful, rough and tumble acoustic shuffle that never bites off more than it can chew and even a dollop of organ thrown into the mix. It has a light rising effect in its arrangement to carry listeners along without ever immersing them too deeply in the song's lyrical mood. It is notable how much the songwriting on Out of the Shadows contrasts drama-fraught narratives with comparatively upbeat musical settings. It gives the songs an unintended whiff of the blues – Hooper surrounds these songs with well-played, audience pleasing fare to temper the pain and vulnerability running through the lyrics.
"Wishful Thinking" is a grand, piano driven showstopper steered by Hooper's soulful, wide-ranging vocal. The drumming, in particular, lends an additional air of drama to the song's second half, but Hooper's dance with the eloquent piano playing is the crucial element carrying the day. In the tradition of classic kiss-off tracks, "This Song's Not For You" is deliciously feisty and has a jaunty musical attack based around acoustic guitars. Mandolin finds its way into the song and does a great job of accompanying the fluid six string work. Callie Hooper's second album consolidates the virtues of her debut and establishes her much more strongly as one of the more polished talents working in the Americana genre today. Out of the Shadows might be the product of a Nashville resident, but it's scarcely a country album; Hooper's intended audience is much broader.
9 out of 10 stars.
I-TUNES: https://itunes.apple.com/us/album/out-of-the-shadows/id1107107760
Jason Hillenburg