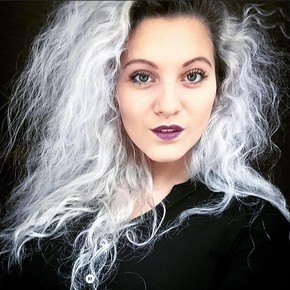 Today we have hooked up with Shannon Marie. Shannon has so much going on so we wanted to let her fill us in. Join us as Shannon speaks on her summer, new music, music consumption, and much more!
Skope: Where are we talking from today and how is your summer going so far?
Right now I am in my home studio getting some new ideas down and browsing the web checking my social media notifications! The majority of my songs I write are based on real-life experiences so whenever I have a whirlwind of emotions going on in my head then that's the best time Bfor me to sit down, write it all on paper and turn it into a song.
Summer is going great so far, I have just come back from a two week holiday in Spain and loved every minute but now it's time to focus and really get back on track with my music and songwriting.
Skope: Do you have any new music or audio that you have posted online that we should check out?
Yes, my latest cover was put on YouTube yesterday. It's an acoustic cover of Major Lazer's 'Cold Water' and I have a free download link on SoundCloud too. Video link:
https://www.youtube.com/watch?v=DvT-gI_4Y8U
Also, I have 2 singles released on iTunes one called 'Better off Without You' which was aired on ITV 'This Morning' back in February as part of a fashion feature. You can check it out the feature
here:
The second is a Christmas song I wrote a couple of years back called 'Tears This Christmas' alongside a music video to go with it:
https://itunes.apple.com/gb/music-video/tears-this-christmas/id1060643926
Skope: When you go to consume music what do you prefer such as Youtube, Pandora, Amazon MP3, etc?
I love going on Spotify or Soundcloud for streaming as Spotify has a weekly playlist for New Music however my preference for purchasing songs would be iTunes.
Skope: 2 years from now where would you like to see your music and how do you plan to get there?
I'm hoping to have a set together with 20-25 songs so I can start performing my own gigs around where I live and around London just to get myself out there and showcasing my songs.
Once I've released a few more singles on music platforms (iTunes etc.) then I will start getting some leaflets together and dropping them off so more people will know who I am and what I do. Promoting and marketing yourself properly is one of the most important things in this industry as you could have many well-written and well-produced songs but if people do not know who you are or what you are about then those songs that you put so much time and effort into, will never be heard. Having a good online presence is really important too as nowadays everything is on social media, so working on building a fan base online is an ongoing goal.
Skope: What is coming up for you and where you @ online?
I am about to do some collaborations with a few people that have got in contact with me via my social media, so I'm rather excited to be releasing details of that very soon.
I am working on some jazz/blues covers as well as my originals as the genre is probably one of my favourites to sing, including the songs 'St Louis Blues' and 'St James Infirmary'. I heard the first song on a television series called Boardwalk Empire and fell in love with it straight away – so I thought I may as well produce an album consisting of the older songs from different eras, re-arranging them and making them more current.
Finally, I am releasing two songs very shortly and a music video with Soho based artist management agency 'Downtown Artists'. You can find previews of one of the songs on my SoundCloud. The track is called 'Love Is A One Way Road':
You can check out all my social media links here:
Website: http://www.shannonmariemusic.co.uk
YouTube: https://www.youtube.com/user/ShannonxMariex
Facebook: https://www.facebook.com/ShannonMarieMusicPage/
Instagram: https://www.instagram.com/shannonmariemusic/
Soundcloud: https://soundcloud.com/shannonxmariex
Twitter: https://twitter.com/ShannMarie_x