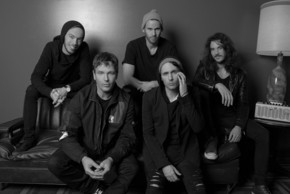 With summer pop playlists packed with the usual club life subject matter, Third Eye Blind today drops perhaps the most incendiary track of the season.
"Cop Vs. Phone Girl" takes a mid tempo, rhythmic sing along to tap on police brutality and race that is both up nightmarish and uplifting. Written by frontman Stephan Jenkins, the song's impact is all the more intense because the absurdity that it depicts is an accounting of an actual assault. In a testament to Jenkins' songwriting mastery, he still finds a way to chide hope into a dark narrative, and creates something anthemic out of viscously specific details.
The narrative behind the track is about the attack last year at Spring Valley High in South Carolina on a student by a campus police officer.