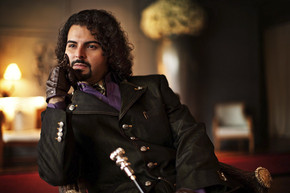 Check out the hot new music video for D.FRANCISCO's latest single "I Want Ya." The music video is a sizzling number that heats up quick, and burns hot until the very end. It's set in a darkened club with a group of high rollers seated around a small table, and they're playing a very big game of poker. Chips and dollars abound – it's clear that the stakes are high. As D. FRANCISCO and his band light up the stage, a buxom new participant, dressed in all white, enters the match: Ana Carla Sinclair. Known as a contestant on The Voice Mexico, she takes a seat, portraying quite the foil to the sultry hostess and attending waitress, dressed in a sizzling black and red outfit, played by renowned dancer Nayara Nuñez. ‪"I Want Ya‬" is currently climbing the music charts and has made it to the Top 10 at #7 on the ‪Euro Indie Music Chart‬.
Buy/Stream D. FRANCISCO's "I Want Ya": https://DFRANCISCO.lnk.to/IWantYa
Multi-genre singer/songwriter D. FRANCISCO is a true artist who has successfully melded old-world charm with vivacious Latin-Pop. As opposed to the trend-driven experiences of most artists his age, D. FRANCISCO has honed his craft through years of diligent training and commitment. From his early instrumental lessons and exposure to opera and symphony; through touring with the celebrated Phoenix Boys Choir; private and undergraduate vocal studies culminating in an opera internship in Rome, Italy; and finally additional vocal training with the eminent Seth Riggs, D. FRANCISCO has created a proficient foundation that is reflected in his stunning and unique merging of Operatic-Pop, Latin-Pop, and EDM.