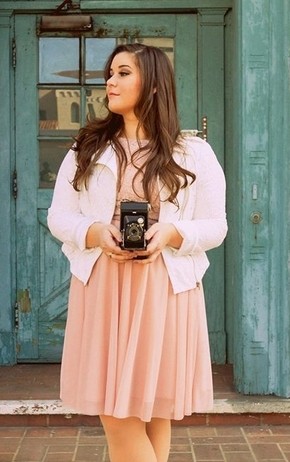 Hello there to all music lovers. I am writing this with a heavy heart after what has happened in Orlando on Sunday. There are no words to say, we need to embrace love & tolerance but we must recognize that evil exists among us. Now before we get to talking with Marissa Lauren lets see what is happening in music news. Having launched just over three months ago, SourceAudio's unique "Detect" product has begun revolutionizing the way music in audiovisual productions is being tracked and reported for rights owners and their collection agencies. The monitoring platform, developed by the Los Angeles based technology provider SourceAudio, uses Digimarc's patented, state of the art watermarking technology to decode an indelible, inaudible code hidden within a music file. In other news, Amazon.com, Inc. (AMZN) is reportedly preparing to launch its own standalone streaming music service. If so, it will join Apple Inc.'s (AAPL) Apple Music, Spotify and Alphabet Inc's (GOOG) Google Play in a market that's increasingly dominated by tech giants. Now lets get to the talented & beautiful Marissa Lauren from sunny CA. Marissa came onto our radar after we heard heard her new EP 'Now & Forever.' Join us today as we speak all about life in Redondo Beach, CA, making it in the music biz, the new EP 'Now & Forever', and so much more!
Stoli: Where are we talking from today and how is your week going so far?
Marissa: We're chatting from my backyard in Redondo Beach! My week has been going great so far, thanks for asking.
Stoli: Being that you are from Redondo Beach, CA do you ever start your day with a walk/run on the beach?
Marissa: I love starting my day with a bike ride on the strand! It's a bike path along the beach that I take all the way up to Venice Beach from Redondo. I do sometimes also like to go for a walk on the beach in the middle of the day if work is particularly stressful.
Stoli: At what point in life did you say that music was your passion and this was a career path?
Marissa: I grew up doing musical theater and I thought that that was what I was going to pursue until my last year of college. That was when I wrote my first song and realized I wanted to be a Singer/Songwriter.
Stoli: In your eyes what makes a musician that connects with a mass audience and do you see yourself in this light?
Marissa: I'm not sure that there is really one particular trait that allows a musician to connect with a mass audience. I would say when a musician can personally connect with the song they are sharing, that is when others will be able to connect with the musician and the song. I HOPE I am seen in this light! I feel such a deep connection to the music I sing. I hope that comes through in my performances but ultimately, that's for the listeners to decide.
Stoli: Breaking big in the music biz can be a long road, what keeps you driven & ambitious to go all the way?
Marissa: It is definitely a long road! I try to remember that it is about the journey, not the destination. I make sure to take note of the little success as they come and that helps me stay focused on the larger goals.
Stoli: Would you say that your friends/family support your musical path?
Marissa: My friends and family are some of my biggest supporters! I am so thankful to have such a supportive community encouraging me to continue pursuing what I love.
Stoli: Your EP 'Now & Forever' is out now, how long were you writing & recording that collection?
Marissa: I would say I probably spent a year writing as much as I could and then about 6-8 months recording the songs.
Stoli: I love your song "For Now." What does that song mean to you & is it based on real life?
Marissa: That song is definitely based on real life. I wrote it when I had just graduated college. I was at a crossroads and feeling torn. I wanted to pursue my music but I had all these obligations and on top of it all I wasn't really even sure how to make the music thing happen. I had been having a particularly bad day; I broke down, sat at the piano and the song just flowed out of me. I wrote it as a reminder to myself that I may not be where I want to be yet, but I can still be proud of where I am. Struggles are only temporary.
Stoli: I enjoy your cover songs & videos on Youtube. How crucial is social media now to offer fans insight into your life?
Marissa: I would say it's pretty important! I think posting new content on social media allows music fans to keep in touch with what I'm doing in between bigger projects and new music releases! It's a way to keep engaged with my audience.
Stoli: When you are not doing music what other things do you have going in life?
Marissa: I LOVE to travel & I love photography! So usually my camera is traveling with me. I also love to paint. I don't do it nearly enough, but when I can find the time I grab my brush, put on some soothing music, and paint.
Stoli: What is coming up for Marissa Lauren & where you @ online?
Marissa: I've got an exciting summer coming up! Ingrid Michaelson just tweeted my cover video of her latest single 'Hell No'! I'm traveling to Bethlehem, PA to play Musikfest in August and they have some amazing headliners in the works; Aretha Franklin, Lady Antebellum, Dierks Bentley, and more! It's gonna be an exciting week. I'm also involved with the American Cancer Society's Relay for Life of Beach Cities and will be playing at their event in July with some talented friends of mine.
You can find me online at – http://www.marissalaurenmusic.com
Twitter & Instagram @marissalmusic