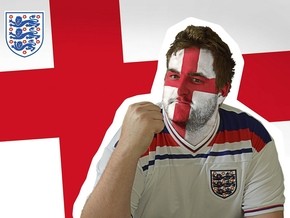 So here we are again this week and I could not be happier. The weather is perfect and the music just keeps flowing. Before we chat with Cage & Co from Newcastle, UK lets do some music news. First up, the EMN mobile app, which officially became available in the Apple ITunes Store in March 2016, delivers a technologically advanced music experience connecting artists to fans using a digital syndication model where viewers have access to premium content while earning points for viewing, sharing and liking. With powerful search tools for discovering and streaming on demand, users can watch the latest concerts, events and music videos of the highest quality. In other news, New research undertaken by The Worldwide Independent Network (WIN), the organization that represents the interests of the global independent music community has provided the most accurate picture to date of the global value of the independent music sector. Key findings from the research include the fact that, based on rights ownership, the global market share of independent record labels is 37.6%, representing $5.6 billion in 2015. Now lets get to chatting with Dave from Cage & Co. These guys are right up my alley as they love music & sports & just having a good time. I was hooked after hearing 'Tyneside On My Mind' & 'The Road To Glory.' Join us as we speak on everything from Europe's refugees crisis & Brexit, new EP 'Road To Glory', and so much more!
Stoli: Where are we talking from today and are you ready for a hot global warming summer?
Hi, Dave here from Cage & Co. We are in Newcastle in the north of the UK. I'd be very surprised if Newcastle gets hit by global warming as we are cold all year round up here. However, we have warm hearts!
Stoli: Are you at all concerned about the migrants streaming across into Europe and will the UK leave the Euro?
I think we prefer to call them human beings. Of course we have concerns if they are just after economic gain. However, I'd like to think we can help those fleeing from torture and murder. It's heartbreaking to see some of the tv footage. The vote will be very tight on leaving the E.U. We wouldn't like to make a bet!
Stoli: How did you all come together and were you friends before the music?
Well there is Nick, Derek and myself. I met Nick at school over 30 years ago and we formed a little band. I met Derek through a friend around 25 years ago and we all just gelled together through our love of music.
'Tyneside On My Mind'
https://www.youtube.com/watch?v=DDk4goBnl1U
Stoli: Where did the name Cage & Co come from as the name of the band?
I used to perform solo under the name Cage (Just a name I thought of). When I started getting Nick and Derek onboard we decided to record as Cage & Co.
Stoli: What is the music scene like in Newcastle Upon Tyne, UK and what venues do you play or attend?
We are a studio band so we don't play venues. The live music scene is brilliant. We go to gigs at The Newcastle arena, The Cluny and The Newcastle Academy along with a few other places.
Stoli: Your dedication to soccer mirrors our obsession here with the New England Patriots. What does soccer mean to you and how does that come out in your songs?
We are all Newcastle United fans and we thought we'd do "The Road To Glory" for the England team for this summer's Euro 2016. That's the only time we've mixed our love for music with our love for soccer.
Stoli: How much time per week do you spend on the band and do you also have work/family as well?
It depends on what projects we have on. We were very busy last year recording the "Tyneside On my Mind" album. This year has been a little calmer so far. We are all married and work in the real world for a living too!!
Stoli: What can fans new & old expect from you EP – 'Road To Glory'?
The Road To Glory is out there now. It is a 3 track EP. It has a more fun style musically than the dark tones of the "Tyneside On My Mind" album.
'The Road To Glory'
https://www.youtube.com/watch?v=PBXj44kP_Aw
Stoli: You guys have been making music a long time. What do you attribute to your longevity and desire to keep making good music?
We just love music and recording and playing about with new styles. We are all really good friends too. That really helps us.
Stoli: What is coming up for Cage & Co and where you @ online?
We are gonna keep writing and see what we end up with! We are online @ http://www.cagesound.com + https://www.facebook.com/Cagesound.
Many many thanks.