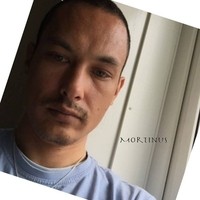 Mortinus is a new artist coming to the scene with his own version of the musical expression. His sound is more of a New World meets electronic feel. Throughout his songs, you can also hear influences from many parts of the world, as well as some pop music. All of his songs so far are instrumental. He also tends to focus on computerized sounds, making it great music to listen to while working. Mortinus has been making music since 2014, and recently put his tracks on Itunes, Spotify, and wherever else you can download digital music. Now he has a collection of singles that will rock your world.
YOUTUBE: https://www.youtube.com/user/NewCountryFanDK
The lead single off of his new project is "Evening at the Marketplace". This song is heavily inspired by the Bollywood music scene, something you can tell within the first ten seconds of the song. It was great to hear the sitar in his music, an instrument that is not commonly used in Western music. This is a great example of how Mortinus gets his sounds from many sources that only enhance his overall brand. This song I loved listening to this song because it was upbeat and rhythmic in nature.
Another song Mortinus has released is "Mooi Dance". This track leans more towards the electronic side but I could also hear some hints of techno in there. This song seems to be inspired by computer sounds, much like the ones you might have heard from your PC in 1998. It was nice to get some nostalgia from this song. Who knew that you could make an awesome song from computer sounds?
Mortinus has a way of creating songs from almost anything. This is a unique talent that not many artists have, which makes him so special. This is shown in "One day (in Autumn)". I liked the light-hearted feel, during the song I could almost hear the crunch of the leaves that fall during autumn time. In "Waves in June" , the song seems to bob back and forth, imitating the name of the song. But not all of Mortinus's songs are about nature, he also has a couple of tracks that come from the spiritual side of things. "Chant", has a solemn feel that shows a great connection to what is deeper within. Another song that is reminiscent of spiritual matters is "Christianshavn Tribal Dance". The bass-heavy rhythm section was a great switch from his traditional light sounding tracks. This was a great showcase of Mortinus bringing in different cultures into his music. I could definitely hear this song used during a ritual or dance ceremony.
It's really refreshing to hear an artist stay true to themselves, which is exactly what Mortinus is doing. His mix of techno, electronic, and dance music makes his sound very unique. I also enjoy how he gets inspiration from various cultures, and seamlessly incorporates it into his music. Art is the greatest form of self-expression, and I look forward to seeing Mortinus do just that.
JANGO: http://www.jango.com/music/Mortinus
Review by Abby Wright