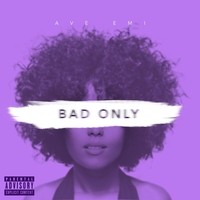 Effortlessly blending elements of pop, hip hop, RnB and soul, Ave Emi's "Faux Hearts EP" is a pure joy. With a sound at times reminiscent of Frank Ocean the songs glisten. Attention to detail, from the smooth melodies, crystal clear vocals, and casual grooves result in a perfect kind of harmony. Lyrically the songs serve as character studies, stories of hope and desire, all woven together into a colorful coherent whole. Throughout the entire EP there is a dreaminess to the sound as the warmth of the melodies is undeniable.
Stream the EP in full at Soundcloud:
https://soundcloud.com/aveemimusic/sets/fauxhearts
By far the highlight of the collection is the silky sound of "Bad Only" which opens up the collection. Featuring a slinky groove the song builds up effortlessly. Lyrics focus on different people, from some who live in the moment with tattoos that hold great meaning to those who have forged their own paths, with masters degrees having their lives mostly together. Tying these many sketches of people together is a certain admiration and respect for what they do. Summery in tone is the laid-back groove of "One Hundred". Introspection dominates the spacious "Replay" whose echoing melody is haunting. Ending the collection on an epic scope are the expansive textures of "Not The Same". Heavy bass lines guide the song forward as the song soars into the sky.
Share "Bad Only":
https://soundcloud.com/aveemimusic/badonly
"Faux Hearts EP" shows off Ave Emi's skill at crafting pop pieces that are as catching as they are emotionally moving.
Posted by Beach Sloth