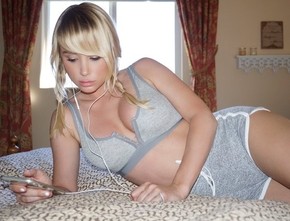 Brooklyn, NY-based indie rock outfit Lushcamp makes alternative rock music that ignites the senses and captures the bittersweet flow of memories. The band's debut album, Lushcamp features catchy guitar hooks and vivid lyrics that capture bandleader, guitarist and singer Paul Matarelli's personal adventures. The album's 10 tunes are a study of the dark and light in people and the colorful dimensions of vulnerable, flawed anti-heroes and the choices they make that shape their journey.
Tweet – https://twitter.com/SaraUnderwood/status/730790233000710145
Matarelli's drive to constantly evolve his sound and to write songs that reflect his own scars and truths led him to composer and producer Eran Westood. While recording a demo at his studio, the duo cultivated the first creative seeds for Lushcamp. Several years later, writing his novel re-whetted Matarelli's appetite for making fresh music that comes from his soul and sparked the official start of the Lushcamp project. Westwood and Matarelli wrote and co-produced all material on the band's self-titled debut.