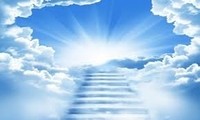 Rev Peter Unger's "Heaven Only Knows" meditates on the meaning of life. The piece shines courtesy of Rev Peter Unger's lyrically articulate narrative. Looking for hope during the darkest of times can be particularly trying. As the song unfolds Rev Peter Unger searches for a happiness of sort. By looking for strength Rev Peter Unger is able to gain the power to continue onwards. Instrumentally sound the guitar work shines through as its shimmering acoustic quality is nicely balanced with low slung bass work and occasional flourishes of the electric guitar.
Audio:
https://www.reverbnation.com/revpeterunger/song/25551375-heaven-only-knows
The song opens up wordlessly. A brief moment passes by as the song begins to come together, with the effortless airy rhythm takes hold. While Rev Peter Unger searches for help he realizes that the help has always been there. His strong deep voice emphasizes the kind of hardship faced by so many, as they try to better themselves. Universal in its beliefs the song strides forward able to find meaning in the suffering that so often happens throughout a life. The concept of faith, what gives it power is how strong it can be in the face of adversity, of how it can carry people at the worst times in their lives. By believing one can ultimately find salvation.
Carefully crafted and full of light Rev Peter Unger's "Heaven Only Knows" emphasizes the balance that so many try to find throughout their lives. This is a song about what it means to truly live.
http://spiritualjourneysinprayerandsong.com
Posted by Beach Sloth