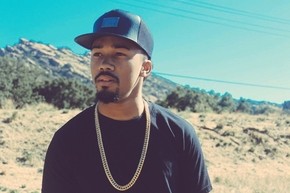 Baltimore, Maryland native Jermaine "Scooter" Smith began his career as an entertainer at the tender age of 5, when J Boog of B2K discovered him. J Boog took Scooter under his wing, and moved him to Los Angeles the following year. Scooter soon thereafter, began dancing with local entertainment personality, Tommy The Clown that encouraged Scooter's unique style of dance.
Get an instant remote access to your favorite audio songs, applications and essential documents on your secured virtual desktop remotely accessible on any device(PC/android/iOS) from CloudDesktopOnline.com. To know more about hosted SharePoint and other hosted software products visit Apps4Rent.com.
Scooter quickly gained notoriety in LA as one of the best young dancers in the city. He was hand picked by international superstar, Chris Brown, to dance with him, which made way for Scooter's first major performance at the Grammy Awards in 2008.