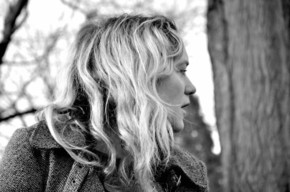 Irish singer/songwriter Brigid Mae Power has shared stages with Lee Ranaldo, Alasdair Roberts, Richard Dawson, and Ryley Walker.
Born in London to a big Irish family, she moved to Ireland (Galway) when she was twelve years old. In addition to the guitar, she plays accordion, baritone ukulele, piano and harmonium; creating hauntingly dreamlike soundscapes.
Her self-titled debut album, recorded with Oregon-based musician Peter Broderick, will be released worldwide by Tompkins Square on LP, CD and digital on June 10th, 2016.