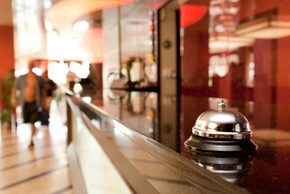 If you are the kind of person that has a passion that is geared towards customer satisfaction and enjoyment, then you should consider a career in the hospitality industry. You can study the different divisions of hospitality. The most common include hotel management, recreation, food services and other forms of entertainment.
There are so many schools offering masters and degree in hospitality administration Switzerland and the world over.
The hospitality industry
The industry has so many branches that you can venture into that include sports and gaming, culinary arts, restaurant and hotel management, event organizing and tourism. Due to the magnitude of the industry, there are different career opportunities available for hospitality students.
The industry will employ qualified people as waiters, baristas, chefs, managers and marketing staff. The jobs can be either full-time or seasonal depending on the operation of the organization. Skiing resorts, and other winter-based hotels hire staff on a seasonal basis. Hotels, casinos and restaurants provide year-round services.
Degree Programs in the market
If you are interested in hospitality studies, there various divisions of hospitality available under associate, bachelor and master degree level. The most common degree options for hospitality studies include hospitality management, tourism hospitality, restaurant management and events management. Others include sports management and international hotel management.
The content of the coursework will vary depending on the option of hospitality that you will choose. There are programs that are designed to teach you the technical aspects like pastry artist and chefs, while others will focus on business skills and management.
An internship is a requirement, and is taken as part of the course and adds to the credit of your degree. During this time, you will have the privileged to earn over 200 hours of work experience in a hotel, gym, casino, tourism firm or a restaurant. The internships are designed to give students a taste of what to expect when they hit the job market.
The skills that you are expected to gain after the course include;
•Good communication skills
•Critical thinking skills
•Problem solving ability
•Knowledge to work in hotels, restaurants, casinos, etc.
Popular Career Options
A degree in hospitality management or administration is favored over an associate degree by the employers. After graduating with a degree in hospitality studies, you will be able to get an entry level job and sometimes at a managerial position.
After graduating, you will be in a position to provide catering services, organize events, purchase supplies, and manage a hotel or restaurant, market services and so many others
Taking a graduate program will prepare you to be a consultant, administrator or an entrepreneur. The common graduate programs are Masters of Science or Master of Business administration.
Some common job titles are listed below.
•Restaurant manager
•Lodge manager
•Purchasing clerk
•Food service manager
•Caterer
•Event organizer
•Hotel or restaurant owner
•Executive Chef
The hospitality management field is directly involved with handling people, events managing and creating unforgettable moments. To thrive in the industry, you should be willing to go above and beyond to make people happy.
Authors Bio: Tom smith is a career guidance couch who has been working with young people for over 10 years. He has managed to successfully match hundreds of young people to the right career paths and helped them choose the right course that includes a degree in hospitality administration Switzerland.