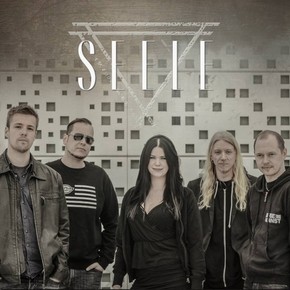 Founded by the singer Julia Mattila and guitar player Riku Mäkinen, SEELE originally started out as a two person project. During the summer 2015 they began recording their debut album "Jos Vain Kaiken Jättäisin" and in December the last recordings were finished. The album will feature ten songs, including the first single release "Enkelten Luona".
During the album process, the bands lineup also took form following the joining of Samuli T. Mäkelä (second guitar, graphic design) also known from the band (Kara Darahu), Jyri Vesterinen (bass, backing vocals) and Samuel Tähkä (drums).
"Enkelten Luona" is first single from the forthcoming album "Jos Vain Kaiken Jättäisin", which will be released on April 15th. through all major digital distributors like iTunes, Spotify, Amazon etc.
"Originally meant of being a part of the live lineup, it soon became clear that the members would be officially welcomed into the band as full-time members"
says Riku.