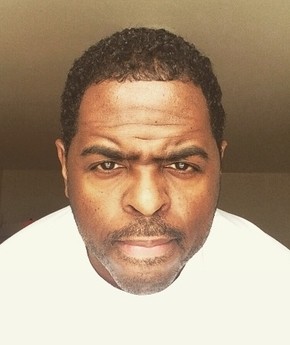 As lead team Publicist for E.I.U.M.T. it gives me great pleasure to have the opportunity to interview our Philly native Ab Liva. Songwriter AB Liva represents Philly at 58th Grammy Celebrations in LA this coming Monday, February 15th at the Staple Center. He got his start in the music industry by co founding a local hit Hip Hop group with his neighborhood friends. Major Figgas was the name of the group that was founded in the Erie Avenue area initially by Gillie Da Kid and himself in 1999. They knew Bump J, Dutch and Rolx from all living in the same area, and eventually expanded after including Spade and Bianca. Ab started to take his music potential seriously right after high school around age 19 or 20.
When asked did he consider himself a songwriter or producer his response was this, "Definitely a Songwriter which is a title I hold in the highest regard." Ab worked on several mixtapes and started to build a catalog that caught the attention of a producer that many only dream of working with. He had the privilege of attending the school of Dr. Dre's camp. Here he would work as a songwriter for many years with Dre's label Aftermath. He learned from the best from a technical and production perspective. "Dre is definitely a perfectionist and likes to be more hands on but that was the best learning experience of my life!"
However it was this training that would lead him to working with Kanye West label GOOD (Getting Out Our Dreams) Music. He enjoys working with Kanye because of his creative process. Kanye tends to be more wide open. In fact he works on the music with his producers but will have a studio full of the most talented songwriters. "There's a big collaborative effort." GOOD Music also has a production wing known as "Very G.O.O.D. Beats"; which serves as a group of in-house producers.
When asked for advice to aspiring artists he gave us some main points. "Always believe in yourself because you will have more down days than up days in the entertainment industry so confidence is key. Networking is also an essential key. You never know who is going to add value to your life. Lastly don't be afraid to put the work in. Many want the glitz and glamour but don't want to work for it."
Ab Liva through hard work now has gotten the opportunity to see his name along with other co-writers such as Paul Mccartney, Sean "Puffy" Combs and Kendrick Lamar on Kanye's record All Day. This is nominated for a Grammy in 2 categories; Best Rap Song and Best Rap Performance. Ab is proud to represent Philly and while he's worked on albums before, this will be his first collaborative song that he has been represented on. In his own words "I feel like I've already won!" We will be cheering for him. If you go on Twitter and key in Ab Liva there are tons of projects he has been featured on. For current updates on Ab Liva go to his Instagram which is – http://Instagram/realabliva.
LA Virgil-Maldonado, MBA – lavirgil2010@gmail.com
Walk in Your Divine Purpose in 2016 – www.hismultimediaintl.com