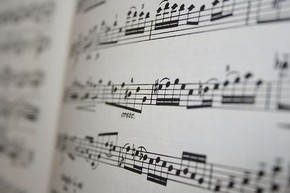 There are a wide variety of jobs for those who love their music and decide to pursue a degree in the field. It's often thought that there are minimal opportunities after getting a music degree, especially if you don't become famous musicians. However, these are just a handful of exciting jobs you can get with the right degree.
Train Young Singers
Take your knowledge and share it with other people. Your degree could be used as a platform to showcase experience in the music industry. Training with a vocal coaching program will only enhance your resume and teaching abilities as a vocal coach. However, there is more to this degree than just becoming a teacher.
A&R Administrator And Representative
These two rewarding careers allow you to provide high-level support to artists and musicians. You can work with a record label or an artist management company and handle their support. You can even scout talent for record labels.
Theme Park Entertainment
There are many amazing opportunities in theme parks like the Disney Parks across the globe, Universal Studios, Seaworld, among many others located around the country. Theme park entertainment is very exciting, pays well, and can provide chances to develop your resume before auditioning for future shows.
Commercial Jingle Composer
If you're creative and insightful, you can turn your musical ideas into real cash every week. Jingle composers make the jingles for commercials and radio ads. They can pay $100+ – $8,000+ for a single jingle. Composers can find work as a freelance artist and also work with major music agencies.
Lyricist
Lyricists and songwriters can make more than $100,000+ from just a few songs sold. Royalties are also where the big money comes from. Songwriters can work with artists directly or independently with record labels and a major music studio. Selling your songs can earn you serious cash from royalties.
Music Therapy
Many people go to music therapists to help as their treatment for depression, coronary heart disease, and other problems that they may be dealing with. Music therapists are employees via nursing homes, correctional facilities, and intervention programs. Higher education institutions also employ these people.
The opportunities for music majors are unlimited. These six job opportunities are just one of the many different options available with an online master of music education. The key is to be willing to look at all the jobs that are available and to start looking at the opportunities within your area.