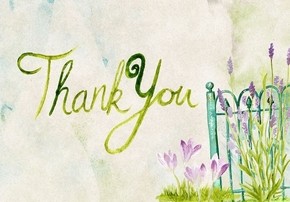 Life is busy and it is easy to get caught up in daily tasks and forget to show people how much they mean. A small gesture of kindness, or an unexpected gift, are simple ways to remind anyone of how much they mean to the people around them. It does not need to be something grand or expensive to let them know they matter.
Never Forget Birthdays or Anniversaries
A birthday or anniversary is not only a special milestone for later years, but every year. These are important events, so discountrue offers life is good coupons for deals on cards for family members and friends. Something as simple as a card can make the day more memorable. Forgo the trip to the card section of a department store for something generic and make a custom one instead. Online sites offer a number of photo gifts, including cards, books, and merchandise that are easy to customize. Choose photos that represent who this person is and what makes them special to make the card unique.
Lend a Helping Hand
People often wait until a tragedy like a death in the family or a serious illness, before they offer their help. Life can be stressful every day, even when things are going well. Let someone know you love them by offering your help for no particular reason at all. See if they need the lawn raked, offer to do their errands while running your own, or ask if there is anything they need.
Do Something Unexpected
Bring home a special dessert, take a friend a bottle of their favorite wine or cancel other plans to spend the day with them. Anything out of the ordinary that focuses attention directly on them can be very meaningful.
Publicly Announce Accomplishments
Brag about a child making the honor roll, announce at a party how a partner got a raise or mention on a social media site how someone just got a degree, promotion or even just learned how to tap dance. Let people know you notice their hard work and that you find it impressive.
Include Them in Plans
Choose something they are not normally involved in and make them a part of the arrangements. Let a child choose a dish for Thanksgiving Dinner, ask coworkers to plan the company picnic with you or call a parent for advice about a home remodel.
Point out Something Amazing
People often underestimate how wonderful they are. Tell someone they make the best apple pie or that their singing is beautiful. Find something they obviously take pride in and make certain they know others notice.
Show Thanks Always
It does not have to be a recent event or action, but thank someone for something they did. In fact, it may be even more meaningful if it was something small they thought had been forgotten. Remind of the time they helped change a tire, when they babysat on short notice or any other meaningful occasion. Tell them how much it meant, and that their kindness has not been forgotten.
When people are noticed, and their actions are verbally acknowledged, it makes it easier for them to realize they are making an impact on the world. By being the person that encourages them to see this, it will prove they mean something to you. It is something small that does not take a lot of time or effort, but will be appreciated.