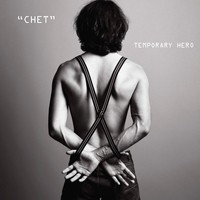 Temporary Hero's "CHET" is a stunningly brilliant take on Chet Baker's work. With tasteful electronic arrangements akin to Andy Stott's delicate work, CHET is something truly special. Sounds are perfectly polished with every sound glistening. Melodies radiate warmly. Tempos owe quite a bit to the dub-techno work of Rhythm and Sound. Remarkably creative the vocals feel aptly suited for the delicate textures that Temporary Hero has created. Opting out of pure nostalgia, Temporary Hero shows that modern electronica can possess genuine emotion.
Listen to the full album:
https://soundcloud.com/temporary-hero/sets/chet
Opening things up on an airy note is the welcoming sound of "My Buddy". From there Temporary Hero enters into the cavernous "The Thrill Is Gone". Little accents of jazz appear on the outer edges of the sound. Gradually Temporary Hero add additional elements into the mix keeping the sound pristine. Like a lullaby the heartfelt "Time After Time" works wonders. Handclaps to the toy-like melody everything comes together into a comfortable blanket of sound. Dub influences dominate the laid-back groove of "I Get Along Without You Very Well". Minimal in tone "I Fall In Love Too Easily" has samples carefully woven into the song's fabric. By far the highlight of the album is the expansive sound of "I've Never Been In Love Before". Gliding gently the song is tender in tone and the beat hits just right. Ending things off on an intimate note is the famous "My Funny Valentine".
"CHET" lets Temporary Hero shine a new light on old classics and the result is magnificent.
http://www.chetbaker.rocks/#chetmusic
Posted by Beach Sloth