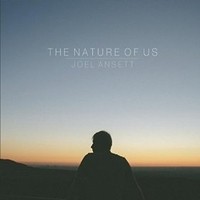 Joel Ansett's "The Nature Of Us" is life-affirming. Reassuring and warm in tone the arrangements are pitch-perfect. Languid in tempo the songs are introspective, nicely emphasizing the quiet joy the world can bring. Vocal delivery is remarkable and helps to bring the entirety of the album together. Guitars are crisp, the percussion precise, and the songs have a dreamy quality to them washed in a glorious optimistic light. The restraint employed throughout the album is undoubtedly impressive. Melodies shine through and are irresistibly catchy.
Share the public track "Already in Love" at Soundcloud
https://soundcloud.com/joel-ansett/already-in-love-1
Order the album here:
https://itunes.apple.com/us/album/the-nature-of-us/id1052402926
Vocals introduce the careful work of "Kingdom Come". At first nearly silent the song gathers great power becoming ever larger. By the time the rest of the sound comes into view the song reveals a truly meticulous attention to detail. Intimate in sound is the subdued loveliness of "Already In Love". Easily the highlight of the album everything simply works on "Already In Love" from the breezy groove to the tender lyrics, taking on a slight bossa nova feel. Nimble in texture is the poppy "In the Eye". Going for a hushed folk approach is the Grizzly Bear inflections of "Give Our Hearts Some Weight". Sophisticated the gentle "New York" sprawls out with a contemplative tone. Closing the album off with a sense of wonder is the spacious and triumphant sound of "Kings and Queens".
His new video for "Turn to Gold":
https://www.youtube.com/watch?v=C5zE9EjOEUg
"The Nature Of Us" shows the undeniable talent of Joel Ansett's ability to tap into the happiness that defines a life.
Posted by Beach Sloth