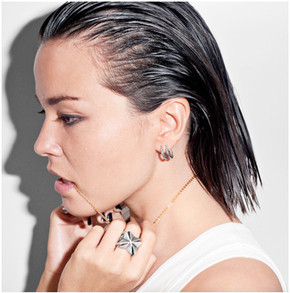 Devon Seven is half danish, half malaysian. She is an independent and proud musician who writes, composes and produces her own music, creating crisp electronic pop with melancholic lyrics about her life in general, falling in love with girls, and the heartache of breaking up.
On the 9th of September she released the single 'The Real One' in her native Denmark. This was the first single from the EP 'Everything Ends' which will be released on Nov 25th worldwide, the same day as 2nd single / video 'Where Light Shines Brighter'.
Devon Seven has been in many different constellations with bands and producers. Two years ago she finally decided to do it all herself so she put out a couple of videos on youtube kamikaze style, and landed a record deal with the Copenhagen based label No3.