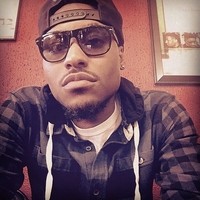 We R The Lost is an up & coming hip-hop group from Milwaukee put together and fronted by Jon Briggz. Briggz with the help of his crew are delivering modern styled tracks with hard hitting lyrics reminiscent of some old school tracks. When it comes to speaking out this group is no stranger; in many of their songs they call out for a change in the social injustices of the world. Many times calling out police brutality like in their song Serious, "I be killin ni**as like police." Their approach is radical but as society moves forth we are starting to learn that sometimes being radical is the only way you can leave your imprint on society, and this is exactly what We R The Lost is trying to do.
Stream Still Lost:
https://soundcloud.com/itsmejonbriggz
Watch the music video for "The Times":
https://www.youtube.com/watch?v=1Jft93cEcRM
For one of their most recent music videos, The Times transitions between historical footage from Martin Luther King to Malcom X and footage of the group in strong stance spitting their lyrics. This track featured lyrics such as, "so the snakes choked out the gardener" referring to the police as the snakes and the gardener being young Eric Gardner who was strangled by police last year. And, "united we stand, divided we fall, fuck the police I mean every letter." We R The Lost is ensuring that their stance is known and that their message gets across. When MCs use their platform to make a social statement it should truly be applauded. Although radical at times, there is only truth in their lyrics. Today many MCs are rapping about drugs, money, and woman. But We R The Lost is here to show that, that is not all hip-hop can bring to the table.
Of course not all of their songs have a huge political and social stand point, they also have songs that you can vibe to or turn up to. I'm Spotted on their latest EP has somewhat of an old school R&B feeling to it, with lyrics about ex's and even making a joke about Kim Kardashian. Songs like this showing off their less serious side, with well-orchestrated beats and lyrics that dig deeper than the surface, We R The Lost is on the rise. The music is very well produced, any of their tracks could go on the radio tomorrow and compete head to head with some of the bestselling artist out right now.
Ultimately, We R The Lost is a group that should be on every bodies radar because they are coming for the crown. With nothing sugar coated and a raw style I am sure that we will be hearing much more from this crew.
https://www.facebook.com/pages/Werthelost/1422396228065435
Jake St. Jean – stjeanja@my.easternct.edu