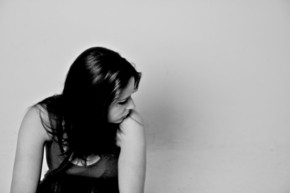 With Martha's pacific acoustic picking and radiant gliding vocal to the fore, 'A Better Man' is an enchanting composition of mellow orchestral folk. Completed by warm components of electric piano, bass, a string section and a rolling yet respectful tom-tom pulse, it conveys both the classic English harmony of retro-roots torchbearers The Unthanks and the ambient indie stylings of This Is The Kit. "What does it take to be a better man?" wonders Martha in a breathy, beautiful hook, reflecting on the contradictory, confusing nature of the information overload surrounding self-improvement, before reaching a sage conclusion in the final chorus:
"A little dignity, and a willing hand/Now that's the start/Of a better man".
The accompanying video showcases the song being performed live in a studio setting, an atmospheric document of, and tribute to, the skill and the zeal of all the players involved.