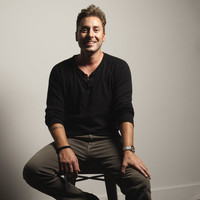 Galen James' "Big Blue Mixtape" is a sophisticated, urbane album. The arrangements are tasteful and carefully arranged. At times the softened keyboards and clever lyricism show off a deep understanding of jazz/rock hybrids. From the horns to the powerful yet subtle bass work, the entirely of the album shimmers and shines. Songs are full of delightful infectious hooks while remaining quite unique in style.
Stream the record:
https://galen.bandcamp.com/album/big-blue-mixtape
Opening the album off on a high note is the ambitious work of "African 6/8" which moves from ballad to lush grooves. Intimate in nature is the quiet hush of "Stars (Live)". When the song blooms in volume and strength it feels doubly earned. The classic dusty sounds of "Yes (Live)" hark back to an earlier time in rock. Sounding airy and free the song possesses a sunny disposition. "Without a Care (Live)" moves towards the tender side of things with a late 80s sound to it. By far the highlight of the album it shows off his wide vocal range. Following this is the playful keyboard work of "Looking Back". Remarkably crafted is "Flood" which at times is reminiscent of Steely Dan's impeccable attention to detailed and polished sound. Taking a more synth pop approach to things is the languid groove of "I Wish You Well". Bringing the album to a satisfying conclusion is the celebratory "Yes (Remix)".
With "Big Blue Mixtape" Galen James effortlessly shows off his impressive chops. From jazz to rock to pop, Galen James does it all with true style.
Find him on Twitter:
https://twitter.com/GalenJamesMusic
Posted by Beach Sloth