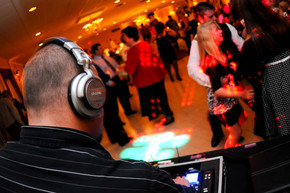 A wedding reception is almost incomplete sans a wonderful band performance. Though often placed at the bottom of wedding planning checklist, yet the band part is really crucial to make your special event even more memorable, both for the couple & their guests. In fact, it is said that you choice of wedding band can actually make or break your party. Hence, one has to be really careful about choosing the right music band for his or her wedding. If your D-day is just round the corner and you still have not finalized on the band, the tips below would be handy.
Before going to the tips, it should be mentioned that that you must make sure to talk to at 2-3 bands before the final selection. Discussion with multiple bands will enable you to have a comparative study to ensure an informed decision while finalizing on the selection.
Good variety
A wedding party is something where you have a reunion of folks from various genres and age-brackets. All who would be attending your reception are expecting a wonderful time and hence the entertainment arranged must cater to all- in short, the band you choose must have something for everybody, from your dear old granny to your cute nephew to your rocking bestie. This is to ensure that nobody feels left out in your party.
Your own playlist
Almost every couple has their own preferred playlist for the wedding party. If not every song, but couples do love to specify the special song for the first dance and a lot of pairs also have preferences regarding the closing song. If you too have such special preferences, then make sure your band is flexible to play as per your typical specifications. This is an important part of wedding band selection because not all bands are ready to accommodate the couple's playlist.
Free incidental music
It's wonderful if your band is ready to provide incidental music for free. This will save you from hiring a DJ.
When it comes to choosing the best wedding music bands in UK, Rock Up Rock Out Entertainment is the go-to portal for most of the couples. The rock up rock out entertainment team has come up with a wide gallery of professional bands, comprised of highly reputed and best of artists in the country. The company is like a bridge connecting the couples with the most suitable performers to ensure a treasured & memorable party.