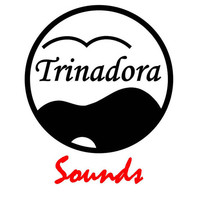 Trinadora's "Sounds" is a rollicking good time. Lyrically the songs celebrate the beauty of the world from the grandeur of majestic awe-inspiring nature to the sweetness of love. Stylistically Trinadora takes on a homespun approach offering up the best that Americana has to offer. A fully acoustic approach works wonders giving the songs a sense of life. Playful in nature the songs are full of gentle flourishes from the guitar work to the joy of the flute. By intermingling elements of classical, jazz, and folk into a coherent whole Trinadora proves to be an adept unique musical bird in the world.
https://trinadora.bandcamp.com/album/trinadora-sounds
Starting things off with a nice oomph is the expansive "Like The Waters Of A Bayou". The vocals intermingle as they celebrate how the rural life brings people together. Jaunty in nature it bounces about merrily. Offering a nice little childlike sense of wonder is the expressive work of "Alpine Morning". Luxurious in nature is the elegant "Cafe On The Square" whose tender lyrics are quite charming. With a jazzy sensibility "On My Mind Again" nicely swoons from hope to satisfaction. The lyrics form a narrative hoping for a sense of joy. By far the highlight of the album is the stripped-down work of "Dust" whose western country feeling is earnest in tone. "Who We Are" remains quite expansive as it gradually builds up. Mystery reigns supreme in the shadowy wordless work of "Anam Cara". Bringing the album to a close is the party-like atmosphere of "Retro-Rockin' Roadhouse".
Nicely incorporating a wide plethora of sounds and styles, Trinadora's "Sounds" is an absolute delight.
Posted by Beach Sloth