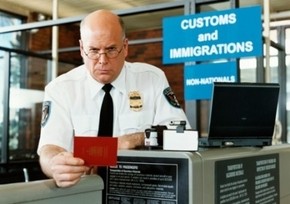 With its diverse, thriving music scene, the United States is a popular destination for foreign musicians. But whether you want to stop in the US for a world tour or pursue a more permanent career in the United States, there are a few things about US immigration law that you need to know.
After the infamous terrorist attack on September 11, 2001, immigrating and visiting the US has become more difficult. Many musicians, from rock bands to orchestra members have run into visa issues that kept them from performing in the States. It's important to inform yourself on the law to avoid costly and disappointing border control problems.
Get Some Help
As mentioned above, US immigration laws have become more complex and punishing in recent years. While you might be able to stumble through the process without help, an immigration lawyer like Joshua Goldstein can ensure that the visa process runs much smoother.
While this post and other sources on the web can offer helpful advice, nothing will substitute the personalized counsel of a lawyer who specializes on the topic.
Plan Ahead
You will need a US citizen to file your petition for a visa. This is often an employer of some sort, but not always. It's essential to start the filing process as soon as possible. You should try and plan on filing your petition at least six months before you hope to enter the United States. The process notoriously takes a lot of time, so you might want to give yourself more than six months if possible.
You can apply for premium processing, which promises finished processing in two weeks, but the luxury will cost you over $1,000 on top of standard processing fees. Apply for premium processing if you can, but don't rely on only a two week window if you do. Try to apply at least a month in advance with premium processing, just to be safe.
Choose the Right Visa
Generally speaking, foreign musicians will get O or P visa classifications, although some exceptions exist. Here is a quick list of the applicable O and P classifications:
•O-1B: for non-citizens with extraordinary artistic ability
•O-2: for personnel who are critical to the performance of an O-1B.
•P-1B: for world-renowned performing groups and their support teams
•P-2: for participants in the reciprocal exchange program
•P-3: for culturally unique performers and their support teams
Each of these designations are extremely nuanced, so you should speak to a qualified expert about which classification works best for your situation.
After your sponsor files your petition with the proper forms and required evidence, you have to play the waiting game. But as long as you pass security checks, you should be able to live your dream of playing in any of America's diverse venues.