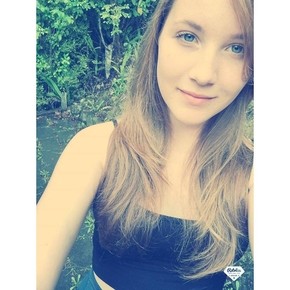 Man it is so good to be here today, I am so excited that you have all decided to join us on this musical Skope journey. So much to get to so lets get to it. After serving select clients for the last 18 months in beta, Black Box publicly launches. Black Box focuses on developing artists and their audience through digital branding, strategy and partnerships. Industry veteran and founder Livia Tortella created Black Box to allow managers and labels to grow artists brands while monetizing them through fan engagement. It is always nice to see people like Livia take that leap. In other news, Missing Link Music has signed renowned Interscope recording artists Far East Movement to a worldwide administration deal. Dominating the Billboard 200 with two consecutive albums "Free Wired" and "Dirty Bass," Far East Movement have produced massively successful hits such as, "Like a G6," "Dirty Bass," and "Rocketeer." The Far East Movement still have gas in the tank. Now to my guest today by the name of Alyssa Graham from New Zealand. Alyssa is a young & beautful singer/songwriter who caught my attention with her single "Pressure." Join us today as we learn more about Alyssa as she speaks on how she got into music, her single "Pressure", her career in 5 years, and so much more!
Stoli: Where are we talking from today and how is your week going so far?
Hey, I'm from Kerikeri, New Zealand and so far my week is going great :)
Stoli: So how is summer in New Zealand and any good music festivals?
It's currently winter right now, but summer is really hot with a few cool festivals such as the IT Fest and the Fritter Fest.
Stoli: When did you get into music and do your parents approve and support your music ambitions?
Well when i was like 3 I loved performing Missy Higgins around the house and basically knew all her songs off by heart. My parents totally support me and bring me to all my gigs that i have around the bay.
Stoli: You inspire me that being so young you are so mature and driven to play music. What does music add to your life that nothing else does?
Music has a huge impact to my life because it gives me this indescribable feeling of happiness when I'm up on stage, telling people stories through music.
Stoli: I love your song "Pressure." What is that song about and can people buy or stream that single online?
Buy: https://itunes.apple.com/us/album/pressure-single/id978006689
My song 'Pressure' is about feeling the pressure of everyone constantly judging what you do and how you do it, and yes you can buy 'Pressure' on I-tunes and you can also stream it on spotify.
Stoli: Where would you like to see your music career in 5 years?
It would be truly amazing if I could still be doing what I love by singing and sharing that with the rest of the world.
Stoli: What kind of mood and setting are you most creative?
It's kind of hard to explain, the feeling to write music comes at the most randomest of times.
Stoli: What do you prefer to play live or in-studio?
Oh definitely live, nothing can beat that raw experience of performing on stage.
Stoli: What other female artists do you listen to and look for inspiration from?
I love listening to Sia because her voice is just so unique, I also love Pink because her performances just give me goose bumps.
Stoli: If you were to hit it big would you be able to handle fame & fortune without going manic?
I dont know actually, I think the lack of privacy would get to me but other than that, it would be quite intriguing.
Stoli: What is coming up for you and where you @ online?
I have a couple gigs coming up soon at a local restaurant in the town over from mine. I also have a Facebook account facebook.com/AlyssaPaigeGraham and my snapchat is chocolatetoast1.
https://www.facebook.com/AlyssaPaigeGraham
https://www.youtube.com/user/jolenegraham100/videos