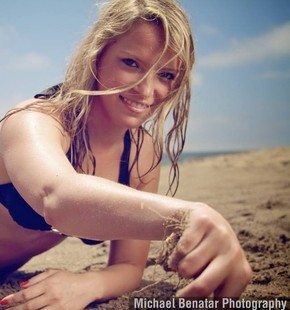 So hello again to all music loving people, it is so good to see you again. Lots going on so lets get to it. Twelve colleges and universities along with more than 1,000 students have already signed up for the Music Business Association's (Music Biz) Academic Partnership Program, which provides support and exclusive opportunities for schools, students, and faculty members who are fostering the future of the music industry through music business, technology, and entertainment law education. I studied music business @ Northeastern University, learn more here – CLICK HERE! In other news, BMI (Broadcast Music Inc.), the global leader in music rights management, today announced record-breaking revenue and royalty distributions for its fiscal year ended June 30. BMI generated total revenues of $1.013 billion, the highest in the company's history and the most public performance revenue generated for songwriters, composers and publishers by any music rights organization in the world. Now I am so excited to get to premiere the new single from LeLe Rose. LeLe has just released "Honey I Love You" and we are so excited to have her on here to help spread the music. Join us today as LeLe speaks on the new single, watching out for music biz vultures, buying or streaming her music, and so much more!
Stoli: Where are we talking from today and how is your week so far?
Hi Stoli! I'm on the east coast this week…been back in the nation's capital where I'm from! Everything is going great…beautiful weather, sunshine, friends & family!
Stoli: Are you excited to see summer turn to fall and what season are you more inspired to create music?
I'm an all season's kinda girl, creative all year long…but I'm especially creative on cold & rainy days!
Stoli: Growing up what 2 artists did you listen to that have had the most influence on your sound now?
Madonna & Michael Jackson
Stoli: At what age did you decide to make music more than just a hobby and really go for it?
Music for me was never just a hobby…I've always been a serious musician and music has been the love of my life. However, in my senior year of college I realized that music was something that I wanted to be an integral part of my career.
Stoli: You have accomplished so much so fast and so young. How would you say how you were raised formed you into the ambitious and talented you are today?
I was fortunate to grow up in a supporting family that valued education and the arts. My parents stressed that I had the ability to be better than average in anything that I put my mind to. I learned important lessons about setting realistic and achievable goals that would allow me to follow my dreams. When I was faced with the most difficult challenges, I found a way to succeed.
Stoli: You released your new single "Honey I Love You." When did you write and record that song and is it based on real life?
Lele Rose Lyric Video for "Honey I Love You"
https://www.youtube.com/watch?v=IlySkOUZVAQ
I wrote and recorded the song during my residency in Philadelphia and released it on Valentine's Day. There was somebody very special in my life at the time that inspired me.
Stoli: Do you prefer if fans buy or stream your new single and how do you consume music?
As long as my fans can enjoy my music, I appreciate their support however they acquire it. These days I tend to stream music through sound cloud, YouTube, and online radio sites. I also purchase music online. However, I have been known to pop an old CD in my car as well.
Stoli: Being that you are a beautiful woman in the music biz what advice can you offer to watch out for people with devilish motives?
As Richard Branson of Virgin Records would say, "Be Bold". Don't yield to devilish motives, stay true yourself, and stand your ground. If something smells fishy, trust your instincts and go for the veggies.
Buy the single via I-Tunes:
https://itunes.apple.com/us/album/honey-i-love-you-single/id637760919
Stoli: What is your 2 year plan and how do you plan to achieve that?
Continue making music, performing live & touring, incorporate dance into my videos and show, and perform on the Jimmy Fallon show.
Stoli: When you are not doing music what other hobbies are you into?
Dance, yoga, the mountains, and the ocean.
Stoli: What is coming up for LeLe Rose and where you @ online?
You can find my schedule of upcoming performances on my website http://www.lelerose.com, stream my music on http://soundcloud.com/leleondakeys & purchase on iTunes.
I also post reminders regularly on Instagram @leleondakeys and http://Facebook.com/leleondakeys.
I will be performing at a benefit concert for Holiday Magic in San Diego to support children's hospitals. I have written a new holiday song that is aimed at enlightening the children in the hospital and all of us worldwide to enjoy the magic of the holiday season.
Thank you for interviewing me Stoli & Skope Mag!