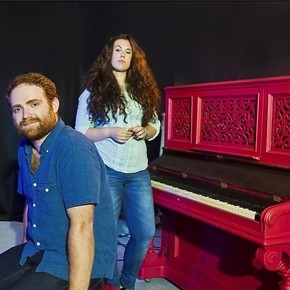 The dynamic duo making waves in the NYC indie circuit are The Humble Grapes consisting of producer David Kaufman and vocalist Brie Capone. Set to release their brand new highly anticipated single "Young and Alive" at the end of the month, the talented musicians will also be prepping for the rollout of their forthcoming EP out this October.
"Young and Alive"
https://www.youtube.com/watch?v=vbM0MY8hP0s
"We wanted to create a fun and upbeat song. Nothing too heavy lyrically, but we love arranging rich and funky bass lines, drum parts and vocal lines. The lyrics speak to a youthful urge to just be, and have fun, something both Dave and I can relate to. The song is about wanting to get out and enjoy life while you can even if you're young and broke as a window." –Brie Capone
"Young and Alive" is an honest depiction of the band's unique style and music. The duo bring a fresh breath of modernity. Capone's incredibly rich, throaty voice that interplays over David Kaufman's brilliance on the piano into a rock infused, luscious romp through their many original compositions and songs are a joy to listen to and watch.
http://www.thehumblegrapes.com/
https://www.facebook.com/thehumblegrapesmusic