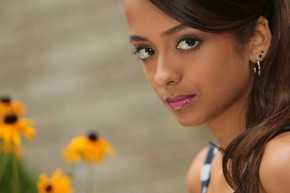 So here we are a few days away from Labor Day weekend, that is unreal how fast summer went. Overall I must say it was a great, music filled couple months. In music news today, a new Parks Associates report on streaming media devices reports four brands — Amazon, Apple, Google, and Roku — accounted for 86% of all units sold to U.S. broadband households in 2014. This market concentration will force new entrants to develop unique solutions in order to have an impact in this expanding ecosystem. The Streaming Media Device Landscape estimates that 86 million streaming media devices will be sold globally in 2019. In other news, College Radio Day is coming on October 2, 2015. Now, in the 5th year, we are glad to celebrate this year with our theme: "Your Authentic Guide To The Next Generation Of Music" – a theme chosen by our loyal CRD participants. We look forward to working with each and every one of you to make this the best CRD yet. To register (for FREE) please visit: http://www.collegeradioday.com/register. Now lets get to my guest today who just blows me away with her talent, youth, ambition, and positive aura. I am talking about Airy Jeanine and her hit single "Mama's Girl." We got wind of Airy Jeanine and just had to have her on Skoped Out. Join us today as we speak on her summer 2015, her alias "Airy", juggling school and music, and so much more!
Stoli: Where are we talking from today and how has your summer been?
We are talking from Cybertime Entertainment Studios, in New Jersey. My summer has been fantastic so far. I've been spending a lot of time in the studio, working on new material, recording new music and putting the finishing touches on some previously recorded songs. I've done more video material, and also did a live performance. It has definitely been busy.
Stoli: Growing up how big a part of your family was music?
It's pretty big. Whether it was listening or playing music we always had something playing in my house. When I was with my mom's side of the family, Indian music was always big because of the spontaneous singing scenes in the movies. My grandmother, on my Dad's side, and I also love music. When she would visit, she would always teach me little tunes and riddles in Polish. Wherever I was growing up, there was always music.
Stoli: How did you get the alias "Airy Jeanine"?
The name Airy Jeanine actually is my nickname, which is a combination of my first name Ariana, and my middle name, Jeanine.
Stoli: Have your family & friends been supportive of your musical ambitions?
My family is always supportive of me, and I appreciate that. I started out liking sports but failed miserably, but in 5th grade I joined the school band and my love for music started to grow from there. They have been extremely supportive of my musical career and interests. My friends are the same way too.
Stoli: You are so talented and beautiful, your potential is endless. What was it about music that made you want to pursue that?
I think that music itself is a great way to express your feelings. Art in general, whether it is drawing, painting, writing, dancing, or playing music, is just a beautiful way to express yourself. I love the fact that you can write about almost anything and let people enjoy it, especially if it has catchy melodies. To watch successful singers make a difference with their music and perform big shows with great lighting and all the cool effects is like a dream come true for me.
Stoli: I love your single "Mama's Girl." Offer us background and what that song means to you and when you wrote & recorded it?
It is a great song for young girls. The main message behind it is to tell young girls that sometimes your mother or mentor is right. They should not rush to grow up fast, but embrace the moment they are in. If you see the music video, you will see a "mysterious" boy, and I am making flirtatious eye contact and other flirtatious actions. But as I sing through the song about Mama telling me to "slow down", I soon realize she is right and turn the boy down at a house party.
Airy Jeanine "Mama's Girl"
https://www.youtube.com/watch?v=bpgYR2Wql1k
Stoli: The video is well done & PRO. Who came up for the concept and how does it go with the song?
The video concept was collaboration with producer Tiffany Lamb of White Cobra Film here in New Jersey. This video goes with the song so well, because throughout the song I'm getting "close" to this boy, and at the same time I'm slightly confused because Mama is telling me to slow down. At the end though, I decide to take Mamas advice, and turn him down.
Stoli: As you are still young do you also go to school and/or work and how do you juggle it all?
I go to school, and it does get pretty hectic at times. Between working in the studio, homework, extra curricular activities, friends, and family, it does feel like I'm carrying the world on my shoulders. As time progressed I've learned to manage it all. After school I like to take a break and practice music. Then I will spend the rest of the night studying. When I manage to make free time, I normally spend time with my friends and family. As long as you look at the big picture before fixing the details, you can do as many things as you like.
Stoli: What advice can you offer other young women who might be going through tough times and feel like they cannot pursue their dreams?
In today's society that young teens are growing up in, pursing their dreams may seem impossible. There is so much negativity in social media and sometimes even people, that your dreams might look like a far away planet. Nobody but you knows what you're capable of doing. Sometimes life is about risking everything for a dream no one can see but you. When you are going through a tough times, try not to stress, just know that you will come out stronger than the ones who have it easy. And who knows, along the way you might learn a few lessons, or come across some life changing opportunities.
Stoli: How do you prefer to consume music from steaming, downloading, radio, etc. & what 2 artists do you listen to and admire?
I love listening to music on the radio. I feel that keeping up with what's trending and what's new is important. Especially in the music industry you always have to be on top of your game. The radio always has new music and my favorite artists on. Among them is Lady Gaga. I love her music and self expression through it. Even though there are many people who talk about her, she gives them a reason to talk. It's an amazing thing. Ed Sheeran is another artist whose music and achievements I admire.
Stoli: What is coming up for Airy Jeanine and where you @ online?
I stay busy. Right now, I am in the midst of working on the preparations to release my follow-up song that will soon be coming your way. At the same time, we are constantly recording music, producing more videos, and I am also writing a Children's book.
You can connect with me at www.AiryJeanine.com, or on my Facebook, Twitter, and Instagram, Airy Jeanine pages.
https://www.facebook.com/AiryJeanineband
https://www.facebook.com/AiryJeanineEntertainment
https://twitter.com/airyjeanine