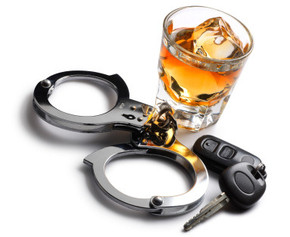 Going to a concert can be a lot of fun. However, the events that follow a concert can help ensure the night was one to remember for good reasons or for bad reasons. Here are six things to remember after a concert to help ensure your night remains a good one.
Write Down or Take a Picture of Where You Parked to Find Your Car at the End of the Night
Arenas, stadiums and auditoriums have large parking lots. Unfortunately, many people make the mistake of getting out their car quickly and hurrying in for the concert, without paying much attention to where they parked. They later regret this mistake when the show is over and they are searching up and down the aisles for their vehicles. You can avoid this common mistake by writing down or snapping a quick pic of the row you parked in. Most are well labeled at these events.
Gather Up All Your Belongings Before You Leave
Another common thing that happens at concerts is people accidentally leave belongings behind when they leave. You may have forgotten you took your jacket off, left an umbrella on the floor, or worse, not realized your cell phone fell out of your pocket. Before you leave your seat for the evening, take some time to look around and ensure you have all your belongings with you.
Call a Cab if You Had Too Much to Drink
Nothing can cause your evening to go from great to dreadful faster than being pulled over for a DUI, or worse getting in an accident and possibly hurting yourself or others because you were driving while impaired. If you have been enjoying alcoholic beverages at the concert, DWI attorneys from Harron Law suggest to have a sober friend drive or call a cab to take you home.
Hang Out After the Concert or Be Prepared to Sit in Traffic
Unfortunately, you can expect for there to be a ton of traffic if you live the arena right when the concert is over. You can avoid this by leaving a bit early, but who wants to do this? Instead, be prepared to sit in traffic or hang out in the area and slowly make your way out to your car to avoid some of the traffic congestion that is sure to ensue.
Check Out the Concert After Party
If you had a great time at the concert, and you aren't ready for the night to end, check out the concert after party. Most ticket stubs will give you information on this event. This is a great way to meet fellow fans, converse about the concert and keep the party going. However, once again, drink responsibly. If you have had too much to drink and can't drive home, call a friend, family member or a cab to ensure you make it home safely.
Stay Off Your Phone While Driving
You may be tempted to call your friends or family and tell them how great the concert was or post pictures and updates to social media accounts. It's always best to just wait until you are at home. The last thing you want is to wind-up in an accident because you couldn't wait to tell others about your fun night.
Keeping these things in mind will help you to have the best after concert experience possible. Having a buzzkill occur after an awesome show is something no concert-goer ever wants to endure. Make sure your night at the show is memorable one for all the right reasons.