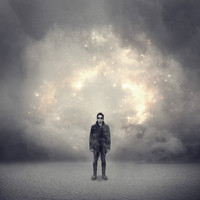 With "Surreal Dreams" Astral Darkness creates a tasteful, restrained, and oftentimes haunting album. The songs work together, playing off of each other revealing a wide yet carefully chosen palette of color. "Surreal Dreams" opts for a light industrial sound warmer instrumental and deeply compelling. For without saying a word the songs explore vast terrain. It is a testament to Astral Darkness's patience that these songs manage to conjure a sense of unknowable vastness, for right on the periphery of Surreal Dreams are entirely new lands. Throughout the album Astral Darkness keeps the balance between experimental and pop, deftly succeeding at both.
Audio Listening Link:
https://theastraldarkness.bandcamp.com/album/surreal-dreams
Quiet at first is the leisurely "Pulsing Star". Opting for a lighter tone is "Moondance" whose playful melody unfurls into IDM-tinged territory. Downright perfect is the stripped-down simplicity of "Dee Phazed" whose precision recalls the best of COH's work. As additional layers come into the song the result is a mixture that celebrates earlier, more optimistic electronic work. Ornate drum programming defines the mosaic of rhythms that emerge from "Wicked Creature". By far the highlight of the album is the languid, almost Basic Channel inspired Zen of "Darkest Sky". Bringing the album to a close is the joyful "Drops In The Abyss".
By hinting at this different space Astral Darkness is able to touch upon elements of psychedelic music. The similarities between Astral Darkness and Gescom's early output are undeniable as there is a certain tenderness that emanates throughout the album. "Surreal Dreams" is an expressive and emotional album.
Website
http://www.astraldarkness.com
Social Media
https://twitter.com/astraldarkness
https://www.facebook.com/astraldarkness
https://soundcloud.com/astraldarkness
Posted by Beach Sloth