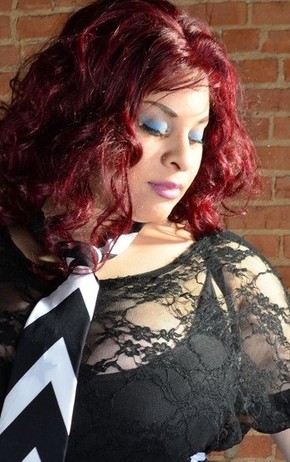 World-class singer Tiffany Tatum will release a new single 2015 entitled "Testify" Distributed by Universal Music Group. The fresh new track sheds light on trust issues some people may experience in relationships today.
In her newest release, Ms. Tatum uses her powerful voice to draw attention to an issue many people can relate to.
In Testify, Ms. Tatum sings about trust issues which are all so common in relationships today. In the new single Ms. Tatum is singing "You accuse me of loving on someone else please let me Testify".
Tiffany Tatum "Testify ft. B-Tron"
http://skopemag.opendrive.com/files/Nl82NDc5NjY4OF9iQXFzVA/05%20Testify.mp3
Testify has a strong vocal presence from start to finish. Howard Scott from the 70's group War says: "The vocals have the sweetness of a nightingale with the force of a hurricane".
The upbeat new single has a smooth but funky soulful/hip hop feel with swagg rap lyrics.
With an unforgettable sound, Ms. Tatum's newest single is sure to inspire and reach people of all genders, and races. One recent fan said "Tiffany Tatum has done it again with another hit! I love it! Keep them coming!!!
This Artist has what it takes to be in this business of music. The music, the lyrics, the image, and the concept are the most important things when it comes to delivering a song. Magazines, News Papers, TV Shows, Radio Stations, Record Pools, Nightclubs, DJ's and Industry Professionals are looking at this Artist.
This is a story of an artist who can best communicate when on a microphone. This Artist is ambitious and determined to make it.
Facebook: https://www.facebook.com/pages/Ms-Tiffany-Tatum/148009978586929
Website: http://www.tiffanytatummusic.com