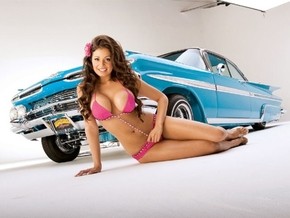 A great attribute about collectible cars is that they help you hold their value better than other vehicles. Now more than ever, the classic-car market and industry in general is back on yet another gear. This collectible marker has impressively managed to rebound from an extremely rough skid some few years ago to reach an all-time high. Part of the fuel of this upsurge is the well-heeled baby-boomers of mostly men that are interested in becoming owners of restored autos.
Talk of sky-high prices
Today, vintage Ferraris are currently fetching as high as $35 million. Even a relatively pedestrian car like a late 1970s Porsche Turbo currently fetches $90000. This is approximately $30000 up compared to three years ago.
Is it time to hope in?
Not so fast! Potential collectors ought to maintain their expectations to realistic levels. Just like other collectibles as well as hard assets, you should buy such cars for your love for them rather than expected gain. Those that are lucky and smart when it comes to selection of their cars additionally profit as well.
What is the critical difference?
When putting your money in any collectible asset, whether it is a car, jewelry or art pieces, critical differences exist. Firstly, you do not have to part with money for storage, maintenance, and insurance.
All costs related to selling and buying a car are certainly going to make the full-service-brokerage commissions laughably cheap. For instance, if you are an auction seller, there is normally an entry fee. Moreover, if your car sells, there is a 7-10% commission.
Pricing information is plenty in the internet
Many outfits have been in the business of collecting price data on all collectible cars in the market for many years now. Many firms have been getting plenty of attention through capturing escalating high-end prices in the last number of years.
Roughly thirty years ago, car enthusiasts had to join clubs or scour every car book in order to get adequate information about cars and car investments. Because of technological advancements, this is no longer the case. All you need to do to get valuable information on any car is to go online and browse the billions of pages addressing the issue.
The internet offers an incredible platform to buy and sell cars or even their parts. With the internet, you avoid costs common in auctions and dealerships. Online, you can find an array of websites selling world-class, stylish, and classy collectible cars.
Collectible cars are indeed the next big thing in the automobile world. For sure, the future is extremely bright. Watch the impressive pace.