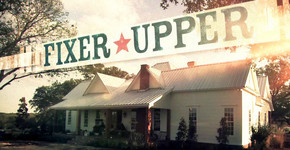 If you like to watch home improvement shows, then you have to be a fan of HGTV's "Fixer Upper", featuring Chip and Joanna. Aside from being funny, family oriented, and talented, this married couple is capable of taking a rundown shack and turning it into a veritable mansion. They hunt down the worst house on the block, transform it, and make it livable for a modern family.
The couple works with each family by showing them a variety of houses that aligns with the type of dwelling they are looking for, while staying within their budget. Even in the midst of the residences that appear as a hopeless case, they are able to create a persuasive vision of what the house will look like after renovation.
Renovations can stem from completely gutting out the structure, to necessary cosmetic updates and additions. From the landscape to the structure itself, a complete redo can be carried out. Chip and Joanna are also able to integrate a plethora of character into the houses, gathered from tips they receive from their clients. Discussed in the following are several renovation projects that was made on HGTV's Fixer Upper.
Transformation #1 Cottage Bungalow
This episode was based around a single mom with one son who was going through a divorce. Her wish list included: two bedrooms, one and half baths, two living spaces (adult living room and play room), and a back yard. She choose a cottage bungalow featuring two bedrooms and one bath. Actual renovations included: foundation repair, kitchen remodeling, refinishing living room, laundry room, and bathroom conversions. French doors were added to the boy's playroom and the windows were treated with pattern indoor awnings. Beautiful stained exterior window shutters were added to match porch beams.
This was one of those unforgettable transformations that went from ugly, to enticing!
Transformation #2 Raggedy Ranch House
A three generational family that included a daughter, mother, and a son had recently moved to the vicinity and was looking for a house in a rural area. Her wish list was for a three to four bedroom house, two baths, an open concept, and plenty of land. They selected the Raggedy Ranch House with four bedrooms, two and half baths, and five acres of land. Renovation included removal of several trees that were in the front of the house. In addition, the house was repainted with a lighter color and dark shutters were placed on the exterior windows, which gave the structure a more appealing appearance. New exterior light fixtures and a front door was also added to upgrade the look. Interior walls were removed to add more openness to the space, and new wood floors replaced the old. The sunroom was converted and bedroom windows were enlarged and treated with beautiful flowing floor to ceiling draperies with a flair bottom look.
Transformation #3 – Tree House
A family of four, husband and wife with two kids, shopped for an existing home. Their wish list was for an open plan, large kitchen, office, and a large backyard with a swimming pool. The house they were drawn to was the Tree House with five bedrooms, three and half baths, and built in 1968. Renovations included enclosing the garage, refiguring the living area, adding an office, and expanding master suite. Joanna does a fantastic job with the final touches that she places on each house they remodel. Her window treatments were outstanding in this episode in particular. In this house she combines plantation shutters from Las Vegas with floor to ceiling draperies flowing with a flair look at the bottom in several rooms to create a dramatic window appearance. This family received the "mountain look" they wanted and more.
Every house Chip and Joanna remodel on the 'Fixer Upper' is magical in their own way. It is the outcome revealed after the completion of each project in comparison to what was there in the beginning that makes the transformations all the more amazing.